Mother and Daughter Challenge: Online Journal Week 6
With the help of our professional makeover team this duo are definitely noticing the results.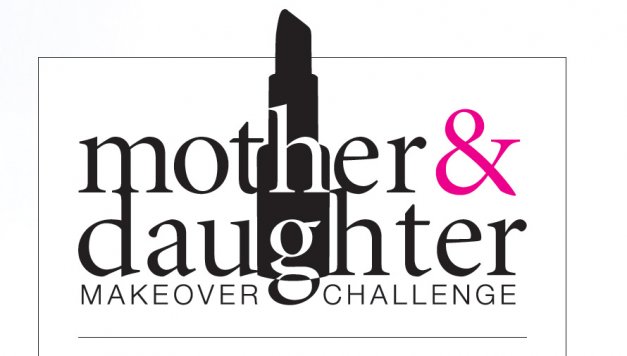 Journal for Bergen Health and Life – Jeanne Martin
10/1/11 – Saturday
Fundraiser for Meals on Wheels at United Water – 11-4 – The weather was overcast the whole day, but we did get a pretty good showing and the vendors were all so nice. Kate stopped over from work and spoke with the gentleman, Peter, who had a table next to mine. Peter does beautiful pottery that he sells, but he is really interested in teaching the elderly and disabled how to work in clay. He will be a great contact for the Spectrum for Living Recreation program.
Dinner at Locale in Closter with Cliff – (it was hard to turn away from the bread and dessert) the food and service were top-notch. Ran into Mrs. Poris, my kid's grammar school librarian, her husband and grandson. It was good to see her. She was a big part of their lives (and mine) for 10 years!
10/2/11 – Sunday
Church – A young family returned today with their new Baby. For a minute I thought we were going to have to stop the service so everybody could "ew and ahh" over him!
My brother is up from Virginia and my sister is down from Warwick so we're going to spend sometime over at Mom's straightening out the basement.
10/3/11 –Monday
Dad's Birthday – I miss him so much!
10/4/11 – Tuesday
Work out scheduled for 4:30 with Spain – I forgot to tell Kate – near MELT DOWN – Stopped at Medi Weight Loss – lost 2 lbs this week for a total of 10!!!!
Kate and I had a good session with Spain – I've been diagnosed with MS for about 30 years and while it doesn't impede my daily activities, my balance is not so hot. Spain has been amazing with his support and encouragement in gearing my workout towards my abilities and at the same time pushing Kate to work towards hers.
Blew the whole day by having Pizza. Oh well…tomorrow is another day!
10/5/11 – Wednesday
BUSY DAY! Over to our newest Caterer – Oradell Health Care, stopped at the Alzheimer's Association to drop off Meals on Wheels Information, ordered a new freezer for the Ramapo-Lenape program and back to the office to work on grant quarterly reports – yuck!
Dr. Song in the afternoon – I arrived a little early and had a chance to chat with Carol and Dr. Song about my week, my workout, my weight loss and explain about my job at Meals on Wheels.
Jennifer from Bergen Health and Life was coming to take "in process" pictures. Dr. Song is doing the skin tightening procedure for my jaw line. It is almost relaxing. It is a warm to slightly hot wand that is rubbed across my neck and jaw for about 15 minutes. I can feel and see a real difference.
10/6/11 – Thursday
Another busy day making sure all the pieces are falling into place for the grant application to NJ foundation on aging – meeting tonight with Larry, our volunteer Treasurer and Cynthia our volunteer Grant Writer to go over the budget.
"Thank you AGAIN, Bergen Health and Life! "