Mother and Daughter Challenge: Online Journal Week 7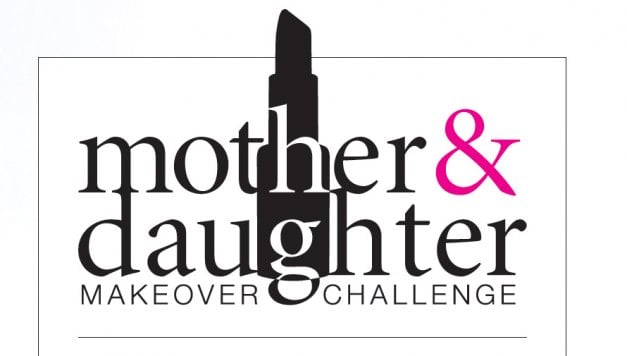 Mother and Daughter Challenge: Online Journal
Journal for Bergen Health and Life – Jeanne Martin
10/7/11 – Friday
Did I forget to mention I fit into a size 10….10…me…I haven't been a size 10 in fifteen years! Last week I stopped over at Ginger and Cream to introduce myself and look for a dress for my girlfriend Ramona's daughter's wedding. The staff was super attentive even providing shoes to try on (six inch heels – LOL – I haven't worn anything like that in 25 years!) Picked out a beautiful black dress.
10/8/11 – Saturday
Brittany's Wedding – A perfect day for a wedding. Sunny and warm. Off to my friend Janet's salon in Closter, J.A. Corso, for her to "fluff" me. Janet and I have been friends since middle school and she's been doing my hair (when she can grab me) for 30 years. It's killing her that she can't cut and color my hair until after the makeover!
Janet did Kates' hair for the wedding also – She looked amazing!
The wedding was BEAUTIFUL! Brit was stunning, and I have never seen Ramona and Bill so happy. They were beaming! We have been close friends with the Easter's since the kids were two and three and shared many special times with them, so it was so much fun to be with them for the spectacular party they had for Brit and Mark at the StoneyHill Inn. I love you Easter Team (Miss you Matt Man)
10/9/11 – Sunday
Church, stopped at Mom's to see my sister, my niece and my great-niece and nephew, work (still working on those grants) and home to see how my Honey is managing babysitting for my brother-in-law's 18 month old son, Richard .
10/11/11- Tuesday
Marathon driving day! Up to the Ramapough-Lenape Center to drop off meals on wheels Coolers and then over to Ramapo College to speak with first year students to come up with an idea for a floor to do a fundraising event for PVMOW. They liked my "Amazing Mayor's Race" idea and a floor signed up to do the event for us.
Back on Ramapo Valley Road (the trees are starting to turn and the views are beautiful today!) and over to Dr. Song's office in Oakland. I was glad to get there a little early and hang out with Carol. I had a new treatment done to firm up the skin under my jaw line. This one is almost relaxing!
Next stop for the day is Hackensack to meet with Kate and our trainer Spain. I really need to eat more before these workouts, I feel pretty weak today. Spain is so wonderful to work with. So patient!
10/12/11 – Thursday
Submitted the Ramapough-Lenape grant application with NJ Foundation on Aging. I feel like I just delivered a baby! I'm so grateful to my wonderful volunteer Cynthia Chazen has put in at least 100 hours helping me develop this project and doing the actual writing of the grant. Off to Dr. Song's for another skin tightening treatment.
10/13/11- Friday
Dr. Marlin at River Edge Dental to start veneers. I arrived early to see Kate who had a 9:30 appointment. She needs a lot of dental work so this part the makeover is truly a blessing. While I was in the waiting room I had a great chat with the UPS delivery man about the Mother Daughter Make Over. He was so excited for Kate and I and had high praise for Mr. Marlin and his staff. Everyone in the office is so kind and they really do make this painless!
This is incredible! Thank you Bergen Health and Life!
"…this part the makeover is truly a blessing."