Mother and Daughter Makeover Challenge
Our winning team gears up for their total transformation.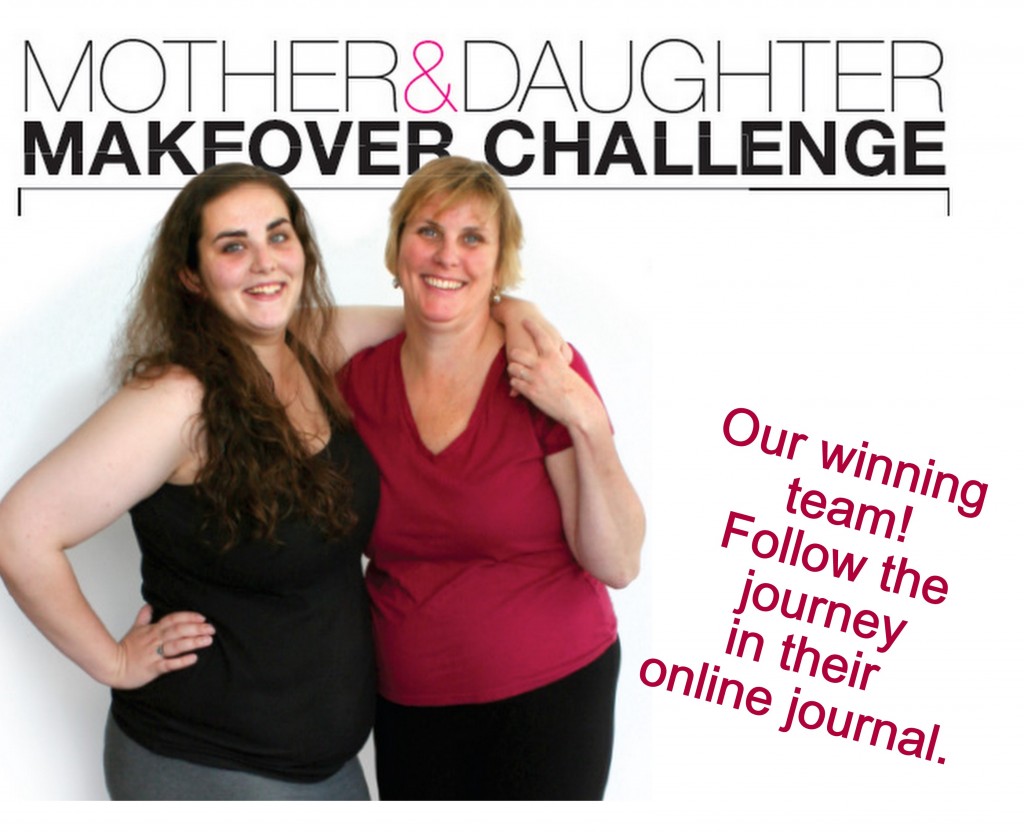 Scores of worthy pairs entered our first annual Mother & Daughter Makeover Challenge contest, and the competition was fierce, but after much deliberating, we choose Jeanne and Kate Martin of Haworth to take part in our three-month challenge!
"I was shocked when I found out," says Jeanne. "I was excited but also thinking, 'Oh no, they're going to really want me to exercise!'" Kate, on the other hand, was jumping up and down on her bed! "We have wanted this for a really long time," she says. "We both need someone to kick our behinds into shape!"
Jeanne and Kate both hold jobs at nonprofit organizations dedicated to serving others, and that leaves little time for them to devote to their own health. "We're really passionate about our clients, and we don't spend enough time being passionate about taking care of ourselves," explains Jeanne. But now these hardworking women have decided to prioritize themselves, and "we have the full support of our organizations," stresses Kate. "We can't wait to get started!"
---
STARTING STATS:
KATHRYN MARTIN (Daughter, Left)
AGE 24
HEIGHT 5´8˝
WEIGHT 210
OCCUPATION: Recreation Coordinator for Spectrum for Living
JEANNE MARTIN (Mother, Right)
AGE 52
HEIGHT 5´8˝
WEIGHT 170
OCCUPATION: Director of Pascack Valley Meals on Wheels
---
THE CHALLENGE
Over the next three months, this duo will meet on a regular basis with each of our esteemed Makeover Advisory Panel experts to be guided through their own customized plan of action to improve their health and transform their looks. You can follow Jeanne and Kate throughout their journey by reading their daily journals here. Stay tuned for the big "after" reveal in our Feb. 2012 issue!