Mother & Daughter Makeover Challenge Revealed
It 's the moment you've been waiting for! After four months of fitness training, nutrition advice and cosmetic treatments, we present the "new and improved" Christine and Jacqueline Dattoli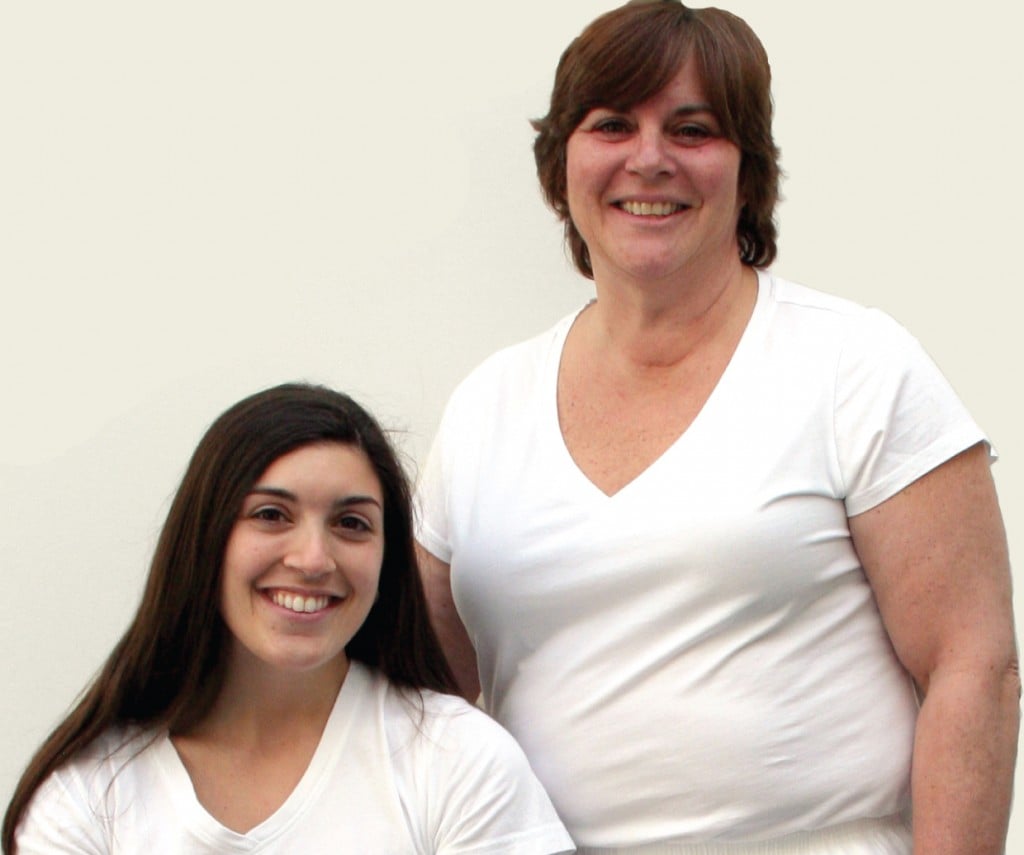 This spring we named Christine and Jacqueline Dattoli from Woodcliff Lake the winners of our third annual Mother & Daughter Makeover Challenge contest.
Over the last 16 weeks, they worked closely with each of our Makeover Advisory Panel experts to carry out a customized plan of action to improve their health and transform their looks. "This has been an amazing journey for us," says Christine. "The guidance and information that Jackie and I have received from all the advisers have been phenomenal."
COSMETIC PROCEDURES
H. William Song, M.D., aesthetic medicine specialist at Omni Aesthetics, helped Christine, 56, recapture a younger look. He used Xeomin ("the new Botox") to reduce the wrinkles on her forehead and between and around her eyes. Dr. Song also addressed the loose skin on her lower face using a skin-tightening treatment called ThermiTight, which stimulates new collagen growth over several months. Christine had spider veins on her legs that made her selfconscious, and Dr. Song treated the veins with sclerotherapy and laser. Jackie, 25, needed just a few minor enhancements. "She had some dermal fillers to enhance her cheeks and fill in hollowness under her eyes," says Dr. Song, who also treated the capillaries on Jackie's face with an IPL and laser vein treatments.
FITNESS & NUTRITION
The ladies logged countless hours at Ethos Fitness & Spa, completing both cardio and strength-training workouts under the direction of personal trainers Ellen Babajko and Carlos Mirabal. They also were given spa treatments and received guidance on their diet from a nutritionist. Through Tabata training, a high-intensity interval-training program, Jackie has lost inches in nearly every area of her body and improved her stamina and strength. "I see a huge improvement since the beginning," says Jackie. "My muscles have great definition, and Ellen has motivated me to be the best I can be." Christine was a workhorse too, taking full advantage of her training sessions as well as small-group workout sessions. Intent on reaching her weight-loss goals, Christine also worked out at home when she couldn't make it to the gym. The effort paid off. "My clothes fit better and my endurance has improved," she says. "Although the scale didn't move as much as I hoped it would, my overall health has improved drastically. My primary-care physician reports that I'm no longer at risk for heart-related diseases. With my exercise regimen and change in diet, I'm heading in the right direction."
DENTISTRY
As reported in previous issues, both women benefited from amazing smile makeovers thanks to Albert J. Kurpis, D.D.S., of the Kurpis Center for Advanced Dentistry. Jackie received a bleaching and underwent a minor procedure to recontour her central incisors and canines, while Christine received full-mouth porcelain crowns and veneers for a brighter and completely youthful appearance.
WOMEN'S HEALTH
Amy M. Siegel, M.D., of Bergen Women's Health Care provided her expertise on women's health issues. During an initial meeting, Dr. Siegel, Jackie and Christine discussed contraception alternatives, symptoms of menopause, human papillomavirus, important screenings, thyroid disorders and general health (including diet, exercise and weight gain as we age). Later on, they talked about Jackie and Christine's achievements at the fitness center and strategies for maintaining and improving their overall health.
HEALTH COACHING
Life coach René Marie Walters of Ethereal Health and Wellness helped guide the mother and daughter to better health throughout each stage of their transformation. Together, they discussed everything from meals for the whole family (and ways to improve those meals' nutritional value) to vitamins and supplements. Ethereal offers a variety of seminars, workshops and therapeutic treatments for mind and body, so it wasn't all work and no play for the ladies. Christine was recently treated to a hydrating facial at the day spa, while Jackie received a Swedish massage. "It was a wonderful break from our crazy schedule, even if it was only an hour during the day," Christine says.
MAKEUP/HAIR
Once all their hard work was complete, the ladies were ready for their closeup… almost! First, makeup artist Daniela Musano of Araya Rebirth and hair stylist Jennifer Turrin of Antoine's Salon performed their magic. "Jackie was wearing a party dress, so I gave her a fun party look," says Musano. "I put a lot of color on her eyes to play up her brown eyes and gigantic lashes." She gave Christine a dramatic evening look, with deep black liquid liner, false lashes and bold, shiny lips. Turrin transformed Jackie's plain, allone- length, mousy-brown locks into a layered look with a sideswept bang and full highlights. "Christine grew her hair out, and we gave her a red base and darker lowlights for a fun, more youthful look," explains Turrin.
FASHION
Ginger N' Cream dressed the duo in stylish yet comfortable outfits that reflect the latest fall trends, according to Lori Harris, special events coordinator. Stylist Sue Bahng chose dark, skinny jeans and a lightweight graphic sweater for Christine and a swingy leather dress for Jackie. "The lighter color on top and the V-neck draw attention to Christine's face, while the pants and the pointy-toe pumps really help to show her legs off after all her hard work at the gym," says Harris. Sparkly earrings finished her look. "Jackie's fabulous dress reflects one of the biggest trends for fall: leather trim on everything! The dark green color looks great with her skin tone and hair color. Jackie also has great legs, which we show off with very fashion-forward ankle strap sandals," explains Harris. Long metallic earrings, gold-tone bracelets and a small clutch complete her ensemble.
LOOKING AHEAD
Now that the process is complete, both Christine and Jackie plan to stick to their new, health-centric lifestyle. They feel they've been given the tools and knowledge they need to keep moving forward. Christine says that because of her excellent health, she is now a primary candidate to donate one of her kidneys to her older brother, who is approaching kidney failure. "God works in wondrous ways, and perhaps got me healthy so that I in turn could help someone else," she muses. "Although the makeover process is ending, the journey continues." "I had a fantastic experience," says Jackie. "The makeover definitely opened my eyes to a new world. I learned it's important to get health-oriented—and put yourself first. You're worth it."