Mother/Daughter Makeover Challenge
Christine and Jacqueline Dattoli of Woodcliff Lake have been working hard with our team of experts to improve their appearance from the inside out. Let's check in on their progress a final time before the end of their 16-week challenge.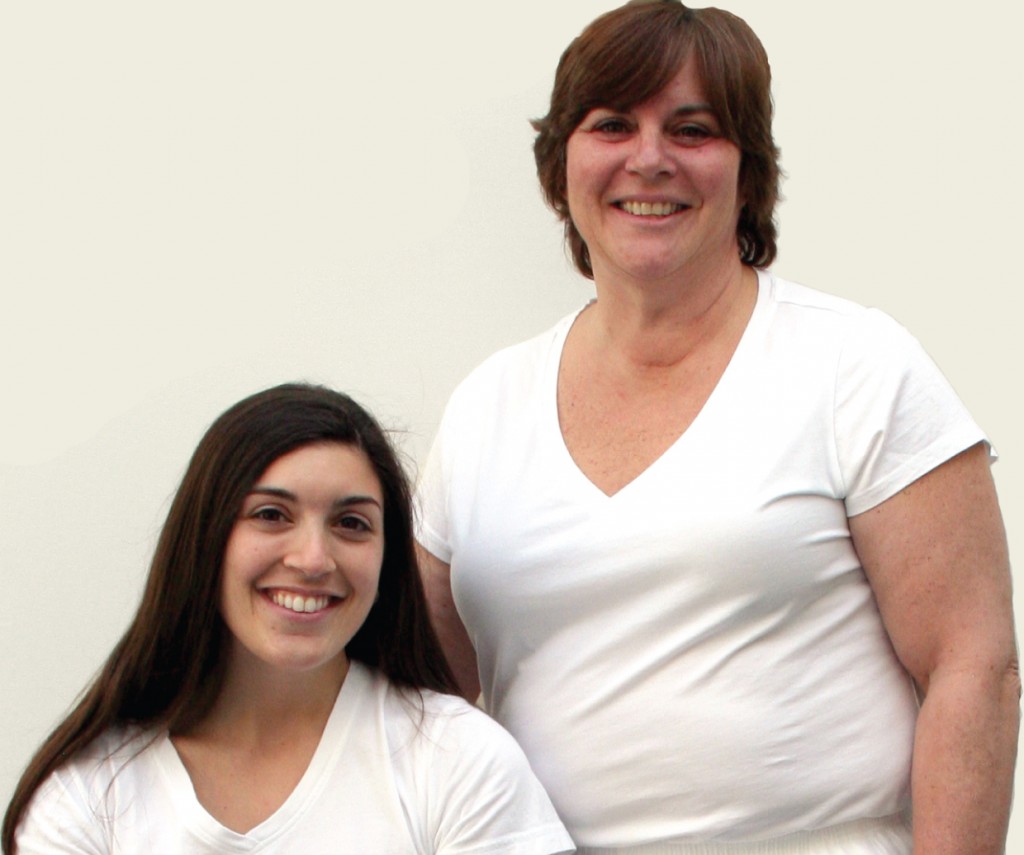 DENTISTRY: Albert Kurpis, D.D.S., of the Kurpis Center for Advanced Dentistry placed porcelain veneers on mom Christine, giving her a younger-looking smile. "Dr. Kurpis has given me an incredible gift," says Christine. "So many people have approached me and said that I look different, but they haven't been able to pinpoint what it is. I always respond, 'Could it be my sparkling teeth?'"
Meanwhile, work on daughter Jacqueline's smile was subtle but no less spectacular. Dr. Kurpis contoured her central incisors and canines and gave her a bleaching treatment. "I love to smile, and now I have a new confidence to go with it," she says. "I had very large teeth, and Dr. Kurpis was able to correct their size so that they are proportionate to my facial features. He per fected my smile in just 30 minutes!"
FACE AND BODY: Aesthetic medicine specialist H. William Song, M.D., of Omni Aesthetics devised a treatment plan for our mother and daughter that includes procedures such as laser hair removal and nonsurgical skin tightening. One treatment Dr. Song has performed on Jacqueline involves Radiesse, an injectable filler used to rejuvenate skin. "I noticed results around my mouth and cheek area immediately, and it didn't hurt at all," she says. "It gave my skin a natural, healthy appearance."
Dr. Song continues to treat Christine's spider veins and has administered a skin-tightening treatment called Thermigen to her neck and chin. "Less than a month since the procedure, I see that my skin is tighter under my chin," she notes. Dr. Song says that Christine will continue to see improved skin tone as the collagen stimulated during the procedure promotes new tissue growth.
FITNESS AND NUTRITION: At Ethos Fitness & Spa, personal trainer Ellen Babajko is keeping Jacqueline busy with intense, varied workouts. Recently, Babajko implemented Tabata training, a form of high-intensity interval training that consists of eight rounds of exercises in 20-seconds-on, 10-seconds-off intervals. The results are impressive: "It feels good to lose weight, and I am seeing changes in my muscles," notes Jacqueline.
For Christine, working with her personal trainer, Carlos Mirabal, has provided the structure and accountability that she needs. "There were mornings when I pushed myself into action knowing that Carlos was waiting for me at the gym," explains Christine. "It's times like those where I would have skipped working out."
Nutritionist Stephanie Byers has been consulting with our duo, helping them make better food choices week to week through the use of food journals.
HAIR AND MAKEUP: Makeup artist Daniela Musano of Araya Rebirth recently met with the pair for a run-through of the final photo shoot and a lesson on applying makeup. "It was so much fun watching and learning how to apply different products to our faces," says Christine. "Daniela has a creative eye for enhancing everyone's natural beauty while covering up imperfections."
Jacqueline and Christine also met with Jennifer Turrin and Antoine Abou Hanna of Antoine's Salon in Ridgewood to discuss hair color and style options.
HEALTH COACHING: Rene Marie Walters of Ethereal Health and Wellness is Christine and Jacqueline's life coach, providing them with education and the tools needed to live a healthy lifestyle. She has helped the winning team make a number of changes, including eating more fruits and vegetables, trying new recipes, reducing coffee and caffeine intake, relieving stress and more.
Stay tuned for their big "after" reveal in the Oct./Nov. issue!