Mother/Daughter Makeover Journals: April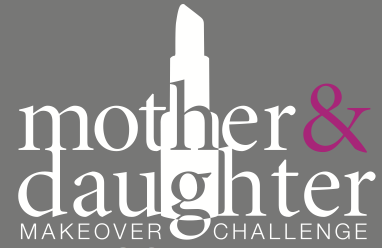 Friday April 5, 2013
This past week was the busiest one yet! I had my first personal fitness assessment with Ellen at Ethos on Monday. It was the first of many difficult workouts that I will have with her. And trust me, I know I will be seeing some results, which I am so excited about! Tuesday, my Mom and I met with Dr. Kurpis, who will be our dentist on this journey. His office was beautiful and his staff was kind and helpful. After meeting with him, I can truly say that my teeth will be gorgeous! He has great ideas that I hope will make my teeth straight and sparkling white. On Wednesday my Mom and I met with Dr. Song of Omni Aesthetics in Oakland. Dr. Song has some great opportunities to make our faces and bodies look younger! Dr. Song specializes in procedures for laser hair removal, skin tightening, microdermabrasion, and scar removal along with many other procedures. I am looking forward to my next appointment to start all these exciting plans. We even got to take a picture with Dr. Song to share with our blog. Other than that I have been enjoying taking the numerous classes at Ethos, as well as meeting all of our amazing sponsors!
Dr. Kurpis
Sunday April 14, 2013
This week was not as jammed packed with appointments as the passed few weeks have been. I have been able to attend Ethos gym and attend a few of their amazing classes they offer! I personally love the bounce and tone and the cardio class. This week we also met with Rene Walters at Ethereal Health and Wellness. With Rene we spoke about how we can make better nutritional choices and then we were able to schedule some amazing events at her spa over the next few weeks. I can't believe but I am actually starting to feel better and feel stronger. Everything has been so exciting. Coming up next week, I have personal training, a meeting with Dr. Song at Omni Aesthetics, and Dr. Siegel who will be speaking with us about Women's Health.
Monday April 22, 2013
Last week was an exciting week! My mom and I had a wonderful meeting with Women's Health, Dr. Siegel. Her practice was very inviting and she made our conversations flow through out our meeting. She spoke with us about our health and ways that we should continuing leading healthy lives for our bones and our overall well being. I was also so excited to meet with Dr. Song of Omni Health in Oakland. In my most anticipated appointment of this program, Dr. Song had did laser hair removal of my underarms and bikini area! I know this is the first appointment of this treatment but I am already letting everyone know how easy it is, and very little pain I might add. Can't wait to see some results! Other than my normal gym routine with Ellen at Ethos, my mom and I met with Rene to discuss ways we can try new antioxidants in our diet. She recommended Goji berries and gave us literature and recipes for using goji berries in our meals! It was really an exciting week and I know we are just about one month into the appointments but it all still seems surreal. I have been so fortunate to meet with some amazing people who are really transforming my life!
Dr. Siegel