Mother/Daughter Makeover Journals: June/July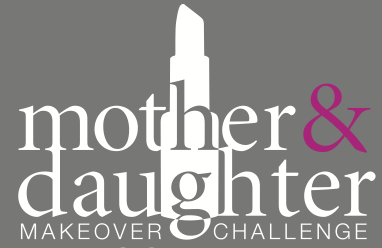 Wednesday, June 5,2013
I can't believe we are already two months into the whole makeover process. I am happy to report that I have lost 2 pounds and I have been keeping it off with the great exercise and health eating. I have newfound energy and my skin feels great! I have been keeping up with my workouts and Tabata training. There is already a huge improvement and Ellen can tell that I am working extra hard to make my numbers increase every time we train!
I was also happy to get a Swedish massage from Ethereal Health this week. Another relaxing experience to add to the amazing journey we have been on.
Sunday, June 16, 2013
Since June has started, the days have been flying by. I have been keeping busy with workouts with Ellen and trying to eat healthy with fruit smoothies, salads and minimal sweets! It feels good to lose weight, and I am seeing some changes in my muscles!
On Sunday June 16, my Mom, grandma, and my sisters had a great makeover event scheduled! Daniela and Robyn at Araya Rebirth have made an extra special day for the women in my family! We were treated like queens as Daniela and Robyn showed us make-up application and gave us a full face makeover! We learned about using certain brushes and how to cover our small imperfections! We had such a wonderful morning and the whole event was so much fun! Just another perk of meeting such great sponsors from the Mother/Daughter Makeover team.
Monday, June 24, 2013
My busy appointments have slowed down a bit, which is nice because between work and school it's a bit overwhelming. But I have been to the gym and Ellen and I have been making some great progress. We have begun a great routine to make each workout be the best it can possibly be. I have also taken the time to accept the Massages at Ethos Spa, and have spent some relaxing time in the Eucalyptus steam room. This gym has everything a woman needs to become healthy and relaxed.
Wednesday, July 3, 2013
Before the holiday weekend, I was able to get a great workout in as well as a meeting with Dr. Song. Dr. Song used ultrasonic technology to remove a few blemishes I had from an old scar. It was a quick and painless procedure and there was no redness afterwards. I can't believe what technology can do; it is really fantastic and I am so happy with the results!
Saturday, July 13, 2013
Another 3 lbs. down from my last weigh-in. It's not a lot, but to me it makes me feel great! I see a huge improvement since the beginning of this workout. My muscles have some great definition and Ellen is motivating me to be the best I can be. She has been a great influence through out the whole process and I owe all my success to her!