Mother/Daughter Makeover Journals: May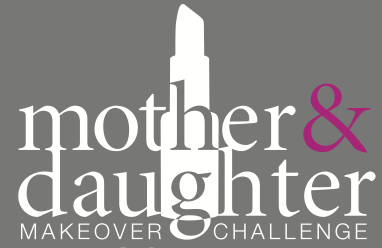 Monday May 6, 2013
The weeks are turning into a blur of exciting things! Over the past two weeks some amazing things have happened. The most surprising is the outcome of my dental appointment with Dr. Kupris. He has completely transformed my smile! I love to smile and now I have a new confidence to go with it. I know it might not seem like a huge difference to most people, but as a child I had very large teeth. Over the many years of braces, my teeth had become straighter, but I never grew into my teeth. Dr. Kupris made my smile perfect in just 30 minutes. He was able to transform my teeth so that they would be in perfect ratio with my facial features. He also corrected the size of my bottom teeth as well. I am so excited to show everyone the big difference! I have had the chance to also receive a massage after an intense workout with Ellen this past week at Ethos. Karen gave a wonderful hot stone massage that soothed all my aches from head to toe. It was such a great experience followed by some time in the steam room to get that extra bit of relaxation!
Friday, May 10, 2013
This week was an intense workout week. Ellen, my trainer, has started a new workout with me. We are doing Tabata training. This workout includes 20 second increment workouts done successively 8 times (you do get a 10 second break between each increment). This might sound easy, but it's not. Ellen has explained that it's a high intensity interval training that is more beneficial than regular cardio or moderate intensity training such as jogging, biking, etc. Some of the workouts that I have started in my training are push ups, squats, roll ups, dips, rows, shoulder press, bicep curls, and grass hoppers. I am now two weeks into this training and have been slowly getting better at all my exercises. Its definitely a start to the process of getting in shape, and Ellen has great confidence that I will improve every week.
Friday, May 17, 2013
Another busy week has filled our schedule with many appointments and great meetings with many of the Mother/Daughter Makeover sponsors. Starting with Mother's Day, May 12, my Mom and I were excited to meet with Daniela Musano, our make-up artist from Araya Rebirth, and Jennifer, our hair consultant from Antoine's Salon, both located in Ridgewood, NJ. Daniela had us meet at her salon in the morning where she and Jennifer went over their plan for our hair and make-up makeover. My mom and I were pleased at their enthusiasm and their creativity as they came up with their color choices and hairstyles.
Wednesday, May 15th, my mom and I met with Stephanie Meyers from Ethos to review our nutrition. Stephanie was happy to go over our food journals we have been recording and is happy to see that we have made better choices over the past few weeks.
On Thursday, May 16th, I met with Dr. Song and we went over a treatment called Radiesse. It is a volumizing filler used to rejuvenate skin appearance. I received small injections around my mouth and cheek area. I noticed results immediately and it didn't hurt at all. It gave my face a natural appearance and made my skin look healthy.
My week ended with another intense workout with Ellen. Today she showed me different exercises to do with abdominals and legs. I will definitely be feeling my muscles all weekend long.
Saturday, May 26, 2013
On Wednesday, May 22nd, 2013 I was able to meet with Renee at Ethereal Health to go over a movie that she had recommended us to view. The movie, Fresh, was informative about organic farming and organic foods. Renee was happy to explain the interesting facts that the film touched upon. She had also made appointments for us this upcoming Friday for hydrating facials. So excited to try this out! After meeting with Renee, I headed to Oakland to meet with Dr. Song for my laser hair removal appointment. Another great appointment and then I headed off to work for a busy day.
Thursday, May 23rd, I was able to meet up with my Mom at Dr. Siegel's office around noon. Catching up with Dr. Siegel is always a pleasure. Meredith, our photographer from Bergen Health&Life, met up with us to take our pictures for the magazine. After the photo shoot, I jetted off to Midland Park to meet with Ellen for our workout session.
Friday, May 24th, my hydrating facial with Magda at Ethereal Health was a wonderful break from my crazy schedule (even if it is only an hour during the day). It made my face feel like butter, and totally gave a spring in my step for the rest of the day. The facial was so enjoyable and relaxing, a great way to start the weekend!
Meeting with Renee @ Ethereal Health