Mother's Day Events and Ideas
You don't have to travel far or wide to find the perfect Mother's Day gift or activity.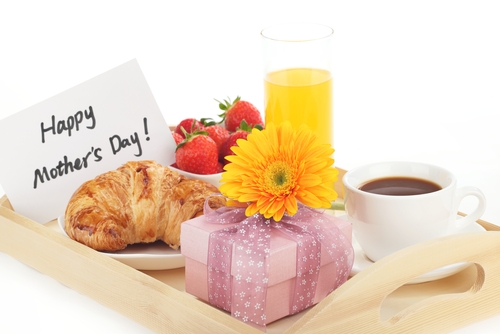 Mother's Day is May 8th this year, so don't forget to remember the special mothers in your life this year- whether it's your mom, wife, daughter, sister or friend. If you're looking for ideas for breakfast in bed, flowers, a spa day, a family outing or all of the above, you can find everything you need close by.
If you think Mom would enjoy a family activity to celebrate the holiday, you can go big with a splashy Mother's Day cruise (with food and dancing) on the Hudson. But if you feel like a better gift this year would be a break from family time, look through our "Spa Guide" for a local first-class pampering.
For a more intimate gathering at home, consider throwing her a cocktail party with cheese, drinks and dessert. For wine-loving families, many New Jersey wineries participate in the Mother's Day Wine Trail Weekend which includes visits to different vineyards.