Never Forgotten – Always Remembered
In honor of the Tenth Anniversary of September 11th, Jen Mascali has designed a 'REMEMBER' Bag dedicated to loved ones lost (including her father) in the terrorist attacks.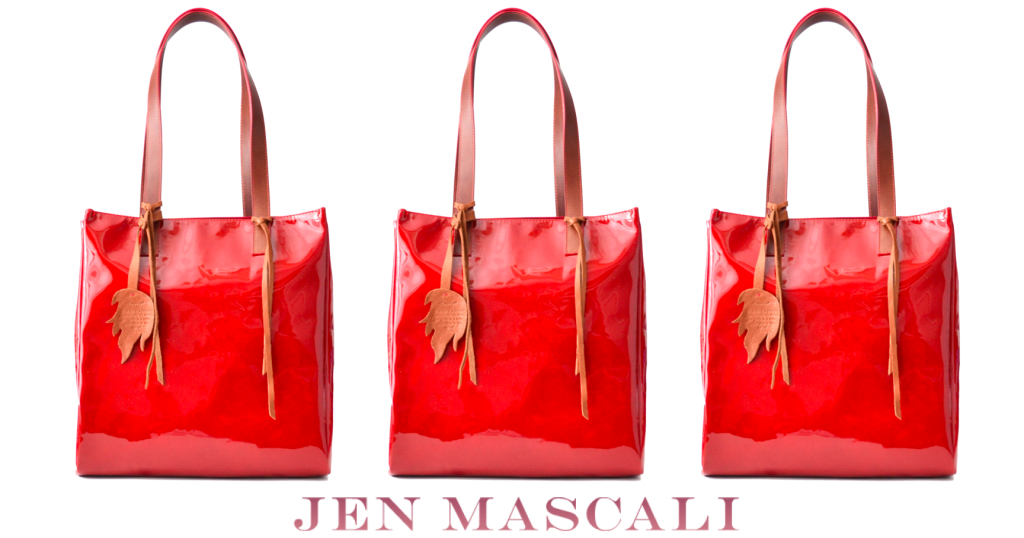 Around 8:45 a.m. a hijacked passenger jet smashes into the north tower of the World Trade Center, shattering the building, leaving a monstrous hole and setting it ablaze. About fifteen minutes later the south tower of the World Trade Center is struck by a second hijacked airliner and explodes. Both buildings are left burning. As clouds of smoke form and debris falls atop the scrambling, confused New Yorkers, around 9:43 a.m. another aircraft crashes into the Pentagon, engulfing the area with thick, dreary clouds of smoke.
We all remember this surreal tragedy, a detrimental moment in history, a day we will never forget – September 11, 2001. A day where many lives were taken and natural instinct created heroes. Beloved family members were taken, broken, and saved. We commend all who risked their lives and mourn all who were lost. And as we continue to pray for our loved ones, Jen Mascali, a luxury handbag designer, honors someone special through a creative outlet, which she can keep close to her heart (literally).
Jen and her brother Chris, lost their father, firefighter Joe Mascali, in the horrific terrorist attacks. In honor of the Ten Year Anniversary of September 11th and in memory of their heroic father, Jen, as the principal designer of the line, has designed a 'REMEMBER' Bag to commemorate all of the lives lost that day. The memorial fund is near and dear to their hearts so they are generously donating a portion of the proceeds to the 9/11 Memorial Fund.
This vibrant bag is made out of candy apple red, soft, subtle patent leather on the exterior and has a deeper red satin lining throughout the interior. "Each life is a miracle that changes the world and leaves it a better place than it was before" is imprinted on the tag, which uniquely resembles fire. This symbolic tag, with hand painted red edging, is made of vegetable tanned calfskin. The suggested retail price is $300 and will be available for purchase at www.jenmascali.com.
Jen Mascali has a family history entrenched in art and design. She, along with her brother, Chris, introduced the first Jen Mascali handbag collection Fall 2010 in New York, Milan and Paris. Her talent and designs grabbed the attention of many, and impressed the Pitti organization, which acknowledged her as an emerging designer to look out for. The artistic designer was also selected to show at the Hotel Ritz during Paris Fashion Week, another prestigious accomplishment. One of the many reasons her bags have stolen much attention (especially within the fashion industry) is credited to their soft silhouettes, which are produced in the finest factories in Tuscany, alongside some of the worlds most well respected and sought after brands.
This beautiful bag, both classic and chic, benefits a great cause and shows much love and appreciation for 9/11 victims and their families. Inspired by the loss of a loved one, in a tragedy we will never forget, let Jen Mascali's 'REMEMBER' Bag warm her heart and yours.