New Jersey Homes And Estates
Zvonko Veskov, Broker-Owner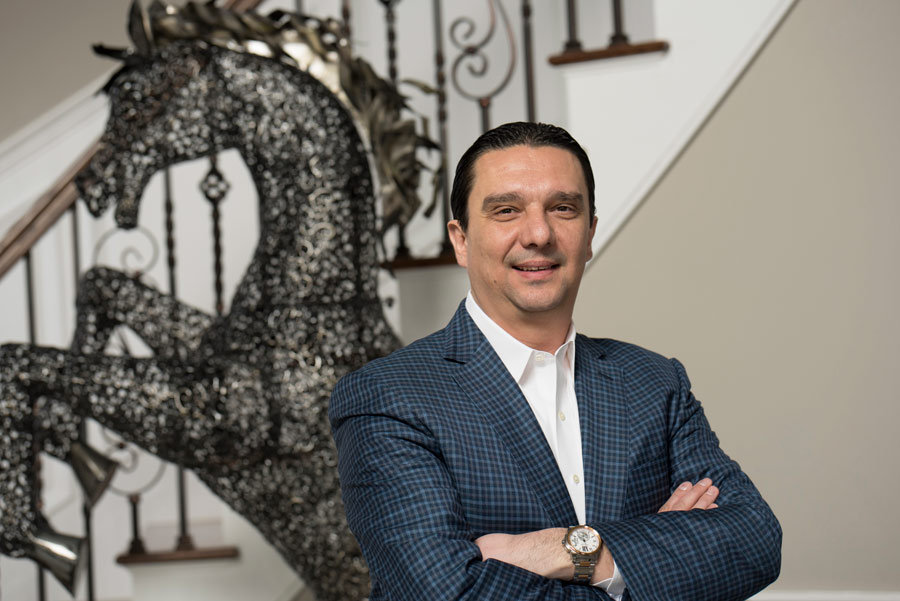 ZVONKO VESKOV'S STORY is a true testament to the American dream. Only three years old, Zvonko and his family emigrated from Macedonia to the United States with almost nothing in hand besides a sense of hope and in search of opportunity. A family with a strong conviction that with hard work comes success, Zvonko's father began a career in building construction; a path that would eventually call to Zvonko.
After graduating from Rutgers University with a degree in Marketing from the School of Business, Zvonko accepted a position with a marketing firm, and although he advanced professionally, he knew his passion was in real estate. Zvonko subsequently joined his father's construction business and in 2002 became a licensed realtor. Three years later to the day, he fulfilled his dream earning a broker's license and opened the doors of his own company, New Jersey Homes and Estates.
"I absolutely love what I do and cherish getting to know each client," says Zvonko. He credits his background in home improvement and building for a big part of his success. "I'm able to educate my clients about a home's structure and point out when something doesn't look right."
Raising two boys with his wife, Zlata, also a licensed real estate professional, the Veskov's are well entrenched in the community. As Vice President of the Boys & Girls Club of Garfield and Past Chairman of Garfield's Board of Adjustment, Zvonko has his ear to the ground and is knowledgeable about the towns he serves.
Through cutting edge marketing strategies and carefully following industry trends, Zvonko and his team of 12 talented agents have demonstrated an understanding and sensitivity to the buying and selling customs of their diverse community. "We are a team of out of the box thinkers," Zvonko says. "But at the end of the day, it's about helping families find a place to call home."
27 Outwater Ln., Garfield, NJ 07026 | 973.340.3300 | njyourhome.com