Not Throwing Away Their Shots
Healthcare workers around Bergen County are documenting their big "shot" moments on Instagram—a reminder that your turn for the COVID vaccine is coming soon too.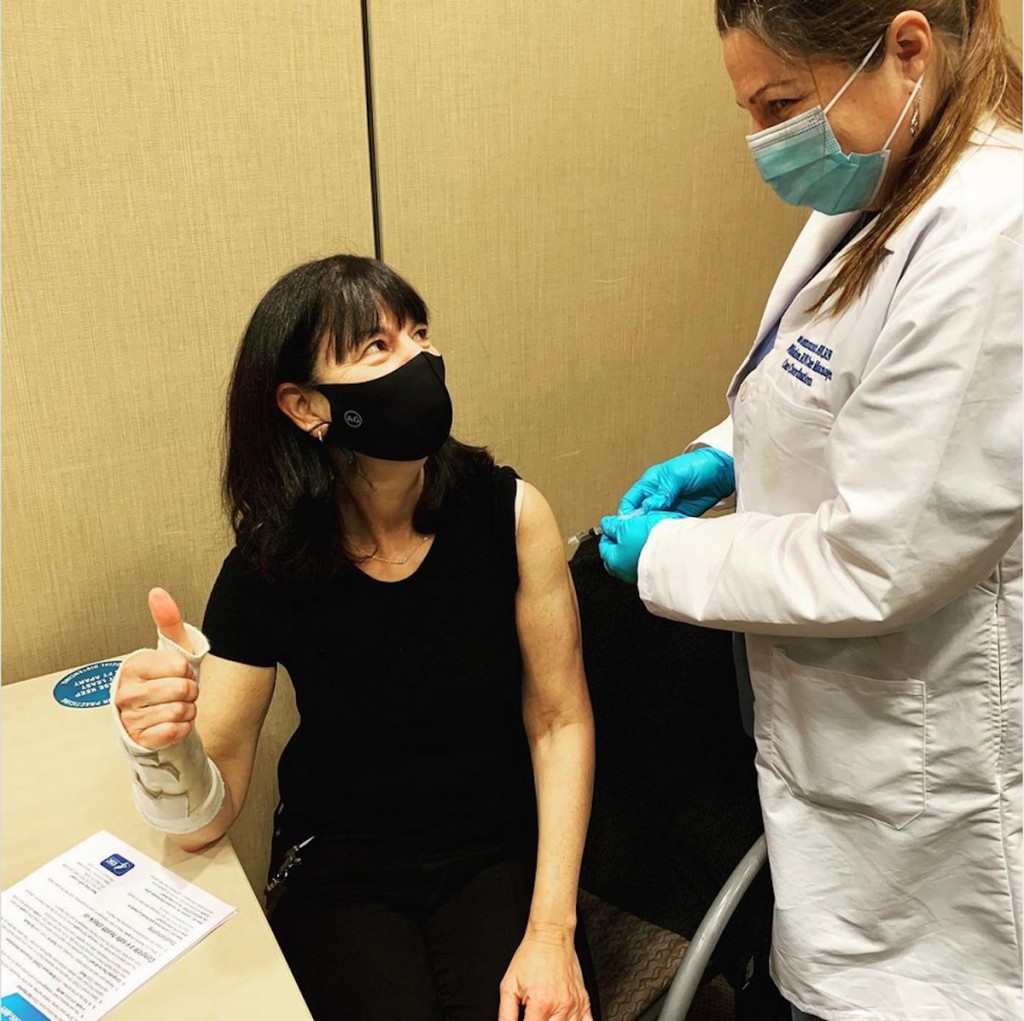 In between pics of cute pets, little kids and yummy-looking meals, we have no doubt that your social media feeds as of late have included lots of photos of healthcare workers whom you know as they get their COVID-19 vaccines. It's a big deal that scientists came up with both the Moderna and the Pfizer vaccines for COVID-19 less than a year after the virus hit the United States, and so people undoubtedly want to document the occasion!
To raise your spirits and give you hope that your shot is coming soon (even if you're not in group 1A…or 1B…or 1C…), we compiled seven Instagram photos of healthcare workers around the county getting their first and/or second doses of the vaccine. 2021 is looking up, folks!
After receiving her first dose, Valley Hospital President and CEO Audrey Meyers said, "This fills me with hope for the future."
Переглянути цей допис в Instagram
Ten frontline workers at Holy Name Medical Center in Teaneck were among the first in the state to get vaccinated in mid-December.
Переглянути цей допис в Instagram
Staff at CareOne at Valley in Westwood pose after getting their inoculations. They even had a cake!
Переглянути цей допис в Instagram
Jennifer Ashton, an OB/GYN at Englewood Health, received the second dose of the coronavirus vaccine—and even discussed the historic moment for a segment on Good Morning America.
Переглянути цей допис в Instagram
Mark Sparta, president of Hackensack University Medical Center, was just as thrilled about receiving his COVID vaccine. "Thank you to everyone from the scientists to the vaccinators and everyone in between who made this miracle possible," he says.
Переглянути цей допис в Instagram
New Bridge Medical Center in Paramus vaccinated a handful of volunteers who work directly with patients and long-term residents.
Переглянути цей допис в Instagram
Jeffrey Le Benger, M.D., CEO of Summit Medical Group, was also among the first group of healthcare professionals in the state to get their shots. SMG has offices across the county, including Closter, Fair Lawn, Paramus, Ramsey, Rutherford and Teaneck.
Переглянути цей допис в Instagram