Online journals: week 3
Our mother/daughter team recounts their third week of the makeover process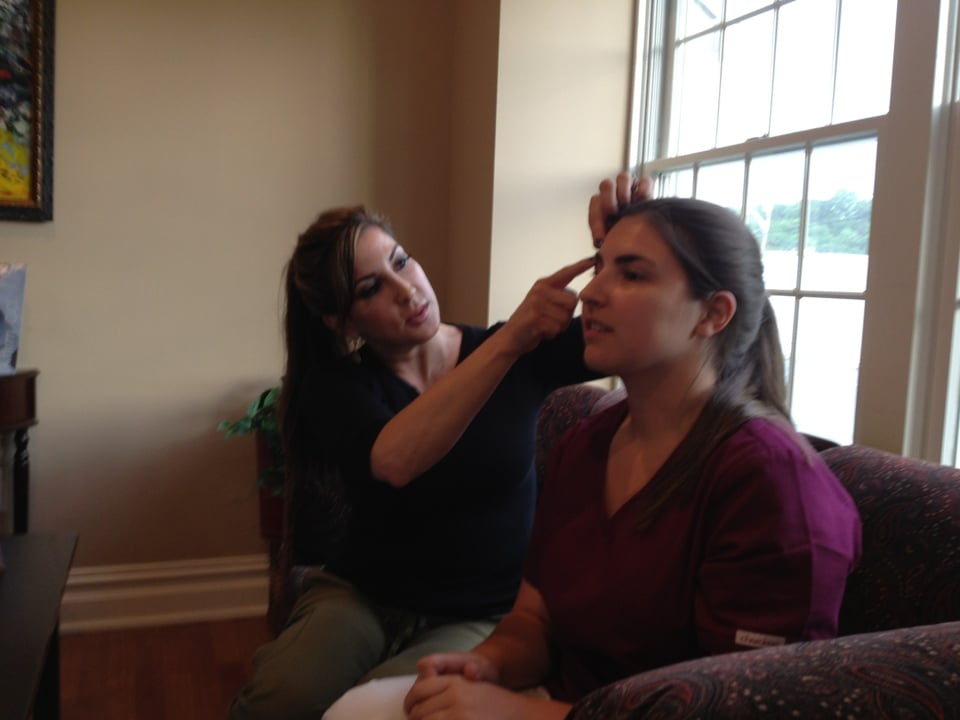 Samantha:
It has been another great week! Sunday I went to the gym for an hour while Mom met with Elena at Ethos Fitness & Spa. Monday, I met with Molly in the evening after work. Molly's workout have really been having such a positive impact on me. My abdominal muscles are definitely so much tighter and my legs feel great! I feel like I have more energy too.
Tuesday, Mom and I met Dr. Bucher and his wonderful staff at Laser Dentistry of North Jersey. The technology in their office was incredible. I have never had so many dental x-rays, which tend to be uncomfortable but watching all of the x-rays immediately come up on the computer screen in the room made it much more interesting. We had before photos taken and uploaded into our record charts too. Everyone at the office was so nice, I can't wait to go back next week to see what Dr. Bucher has to say about our plan.
Thursday I met with Molly again for another great workout and then Friday I worked out for an hour on my own after Natasha at Ethos helped to reshape my eyebrows (she did a fantastic job!). This will be a nice weekend with sometime to relax. My boyfriend, Sean, has his graduation party on Saturday, and it will be great to see our family and friends. I wonder if they will notice any changes!
Janet:
Sunday I started my week off with Elena at Ethos Fitness & Spa. She has a different workout planned for each encounter. I have managed to use muscles I didn't know I had and I know that's the game plan. Although really challenging at times it feels great. Stephanie also stopped by to review nutritional goals that we will be working on in the future.
The following day I met with Dr. Song at Omni Health Professionals. There he worked on chest skin enhancement to remove unwanted freckles and marks. It was definitely an experience. I can't wait the see the final result.
The following day we met Dr. Bucher and the staff at Laser Dentistry of North Jersey. They were just wonderful. There they performed a high tech exam. It's amazing how computers have entered the world of dentistry. We will discuss the results of the exam at a later date.
I went back to Ethos Fitness & Spa on Wednesday to meet Elena for my second session of the week. There we used a workout area that I haven't used before. I tossed a medicine ball, stair-stepped, crunched, worked up a sweat and enjoyed it.
On Thursday I took a band class and learned how the stretch different muscles using bands. I was amazed that simple bands can do so much. It's definitely something I can do at home as a follow up on what I was just taught. It's been another wonderful week thanks to everyone that is making this happen. It will be an experience that will never be forgotten.