Online Journals: week 8
Our mother/daughter team recounts their eighth week of the makeover process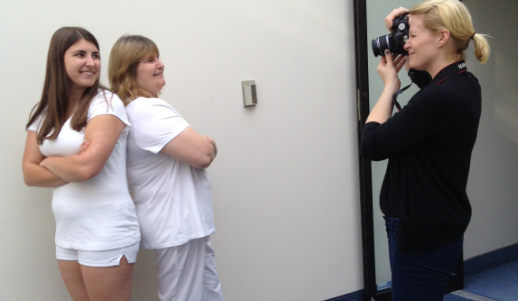 Samantha:
It was another great week of our makeover! Monday and Thursday I met with Molly at Ethos Fitness & Spa. Our sessions are now an hour long, and I can already feel the difference! So far I haven't lost any weight, but I am not discouraged. Molly is so reassuring and the main thing is that I am feeling better overall! In the end the weight loss will just be the icing on the cake. On Thursday, I finished my teeth whitening and I have to say that my teeth really look so much whiter! Sunday, I will be meeting with Stephanie, our nutritionist at Ethos, to go over a three-day food diary I did earlier this week.
Janet:
Busy week this week. I went back to Ethos Fitness & Spa after thyroid surgery. Everyone there was so sweet in greeting me back after being gone for a week. I'm taking it slow for this week as a safety measure.
Working on my teeth whitening with Dr. Bucher at Laser Dentistry of North Jersey and Dr. Song at Omni Health Professionals did Smart Lipo on my chin. The procedure is very interesting and Dr. Song explains each step as it is performed. It's only been a few days and family and friends are amazed with the difference. Just think, it gets better over time so the final outcome is going to be fantastic. What's also great with this entire experience, my customers are popping in to see what's new for the week and how things are coming along. They are so interested in everything that is going on if they don't pop in they give me a call.
It's amazing how others are so excited in sharing the experience with me—it makes the makeover even more exciting. Everyone that we have met with so far has gone above and beyond to make us feel welcome in their office.
THANK YOU to all for this wonderful experience.