Power Food: Squash for Every Season
With a rich history and even richer nutrient content, this vegetable is credited with a variety of health benefits.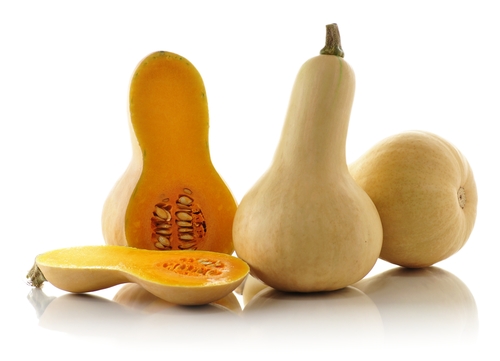 Did You Know?
Squash's history in the United States predates European settlement by thousands of years. Originating in Central America and Mexico, it was a staple for Native Americans for more than 5,000 years. European voyagers were introduced to the vegetable during their explorations of North and South America. While Florida leads the country in squash production today, New Jersey is the fourth-largest producer. Southern counties like Atlantic, Salem and Cumberland grow most of the state's squash, but Morris, Sussex and Warren counties are also contributors.
Powers
There are a variety of health benefits attributed to squash, which is typically grouped into two categories: winter squash (such varieties as acorn, pumpkin and butternut squash) and summer squash (which include zucchini and yellow crookneck squash). Both types of squash contain antioxidants. These carotenoids, particularly lutein and zeaxanthin, have been recognized for reducing the risk of chronic eye diseases like age-related macular degeneration and cataracts and for their anti-inflammatory properties, which may be beneficial to both the cardiovascular and gastrointestinal systems. Recent studies also suggest that the polysaccharides found in squash, which come from its high carbohydrate content, may help protect against diabetes and aid in insulin regulation. Leave the squash's skin intact and eat the flesh and seeds to enjoy the highest concentration of nutrients.
Buy – Store – Grow
The main difference between summer and winter squash is at what stage of maturity they're harvested. Summer varieties are harvested while immature and tender, while winter varieties are allowed to harden. Winter squash should be chosen for their dull, hard rinds. They're available now through March and are at their peak in October and November. Winter squash can last anywhere from one week to six months, depending on the type. They should be stored in a cool, dry place. Refrigeration is only recommended once the squash is cut, otherwise the humidity will cause deterioration.
When shopping for summer squash, which are available year-round, inspect the rind and opt for those that have a sheen and are free of blemishes. Store summer varieties in an airtight container in the fridge for up to seven days, and avoid washing them until you are ready to use them.
Should you choose to grow your own squash, methods will vary depending on the kind you want to cultivate. In general, squash need considerable growing space, and young seedlings can be harmed by frost. You may choose to start seeds indoors or wait until the last frost. Pick a place with lots of sun and good drainage. Space according to seed instructions. If you're transplanting seedlings outdoors, cover them with a flowerpot for a few days to allow them to adjust and to prevent wilting. The plants should flower and begin producing the prolific amounts of squash they're known for. Summer squash can be harvested when they are young—no more than 6 to 8 inches long. Winter squash are harvested when fully mature, at the end of the growing season.