Puppy Love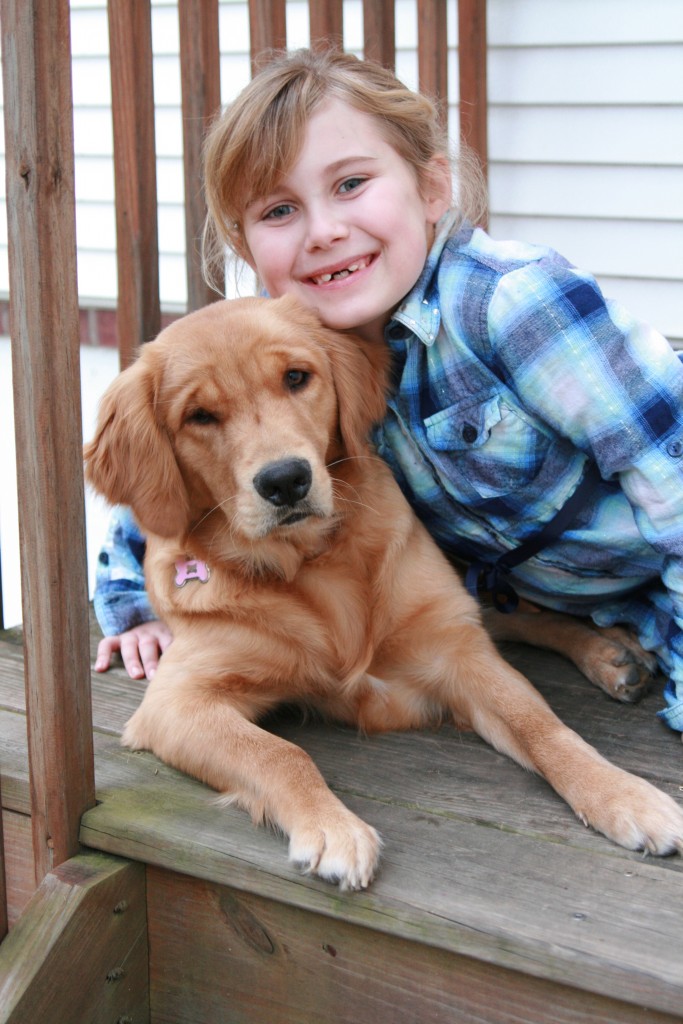 Dog: Rosebud, golden retriever, 9 months
Owner: Meghan Minogue, Hillsdale
For Margaret Minogue's daughter Meghan, adopting Rosebud (a.k.a. Rosie)
was a dream come true. The nine-year-old was so excited that she created
a "welcome home" poster for the new pup. Named after the golden retriever
in Spooky Buddies (sorry, Citizen Kane fans), Rosie gets along famously with
her owner; in winter they frolic together in the snow. And Rosie is a pooch
with good taste. She loves peanut butter and at mealtime will dance for her
food, earning her the nickname "Tiny Dancer."
Think your furry friend is the cutest in Bergen County? Send us a picture of you
and your pooch and we may publish it! Email editor@wainscotmedia.com.