Rare Finds for Guitar Lovers
Two local specialty guitar shops in Bergen.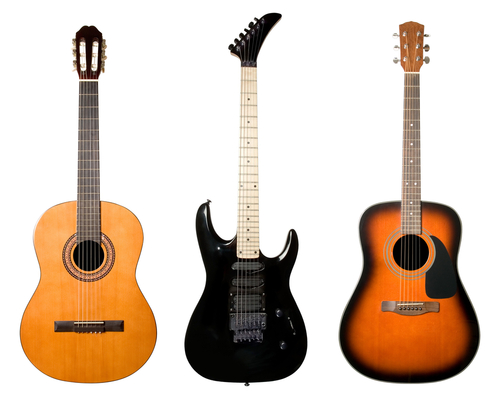 If you're a serious guitarist—or the parent of a serious wannabe—be glad you live in Bergen.
Two locally owned specialty shops promise to make an axeman's dreams come true:
At Buzzy Levine's Lark Street Music (201.287.1959, larkstreet music.com) in Teaneck, you can buy an instrument from someone who's sold them to star musical performers Robert Plant and Sheryl Crow. The store offers new and used guitars, including some rare ones, and also does instrument repairs and restorations.
Then there's Guitar Boutique (201.945.5577, guitarboutique611. com) in Ridgefi eld, owned by retired Ridgefi eld police offi cer Steve Najemian. Go there for new and vintage acoustic and electric guitars, as well as basses and drum kits. The shop also provides instrument tuning, repairs and one-on-one lessons with a professional instructor. And don't miss open mic night, hosted by Guitar Boutique, every Tuesday at Westside Village Tavern in Ridgefield Park from 8 p.m. to midnight.
---
Related Read: Best Independent Local Shops in Bergen