Resources For The LGBTQ+ Community In Bergen County
Looking for information and support? These 5 nonprofits work to help everyone during Pride Month and beyond.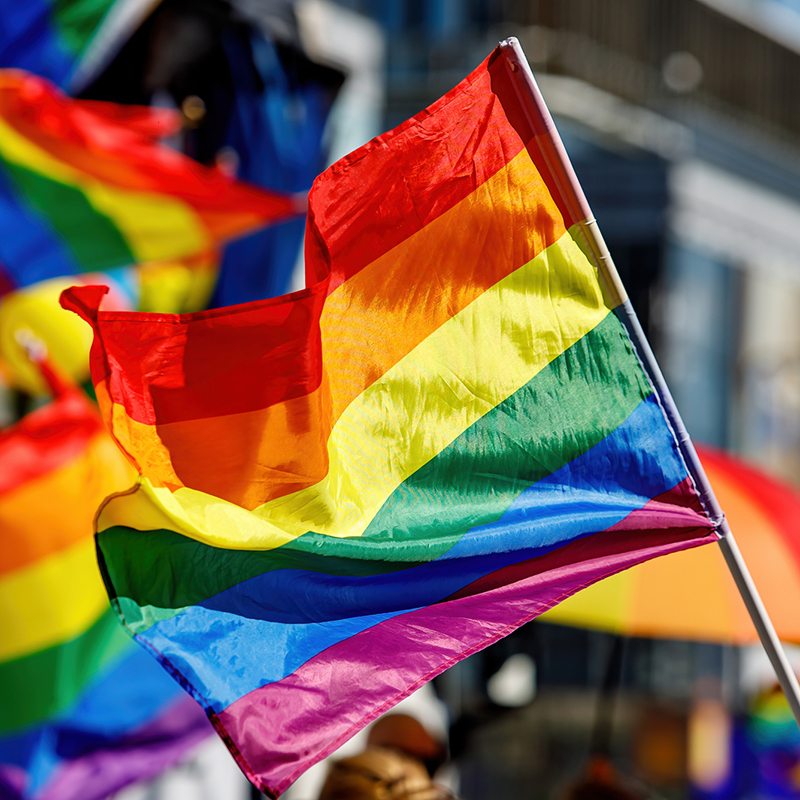 We're more than halfway through Pride Month, and most (but not all!) of Bergen County's Pride events have come and gone (don't miss Pride at the Zoo on July 8!). But there are a handful of organizations in our area that work all year round to make our county an inclusive place for the LGBTQ+ community. June is just the tip of the iceberg.
Here's a rundown of local non-profits, Instagram accounts, organizations and more if you identify as LGBTQ+ or are an ally who wants to show your support:
Bergen County LGBT Alliance. The BCLA is a Paramus-based resource with something for everyone, including support for LGBTQ+ homeless youth, monthly meetups for LGBTQ+ seniors, recurring meeting for the transgender community, mental health support and more. BCLA also hosts many events (including some for Pride month), and uses its platform to promote LGBTQ+ businesses in North Jersey.
Contact: Call or text 201.375.3549; email info@bergencountylgbtq.org; DM @bergencountylgbtq
CarePlus New Jersey. Though this mental health provider focuses primarily on addiction and recovery, it offers ALLIES, an LGBTQ+ wellness and support group in its Hasbrouck Heights location for teens in grades 9-12. This Wednesday night group helps teens navigate coming out, relationships with family and friends, bullying and more. It's on hiatus for the summer but will return in the fall of 2023.
Contact: Call 201.482.7308
Koleinu. This new, Fair-Lawn based organization welcomes Jewish members and allies of diverse groups within the community such as LGBTQIA+ and Jews of Color. Its goal is to "promote participation and leadership in Jewish spaces for Jews of all genders and sexual orientations," according to its mission statement. Koleinu hosts events and advocates for inclusion in all aspects of Jewish life.
Contact: Email info@koleinufl.org
NJ LGBT. This organization isn't only Bergen-based, but it uses its Instagram account @njlgbt to provide a chock full of resources for LGBTQ+ folks across North Jersey, from lists of Pride events to inspiring true stories from its followers. They also share suicide-prevention resources in New Jersey and encouraging words (and memes) of affirmation.
Contact: Get in touch via DM @njlgbt.
PFLAG Bergen County. PFLAG (which stands for Parents, Families & Friends of Lesbians and Gays) is the nation's largest family and ally organization for LGBTQ+ people, and the Bergen County chapter has been running since 1994. This Paramus-based organization runs support groups for LGBTQ+ folks (with a particular focus right now on transgender youth), and advocates for these marginalized groups.
Contact: Call at 201.503.4470 to register for an online meeting; email any other inquiries to BergenPFLAG@gmail.com.
Looking for more? Check out these additional LGBTQ+ Resources that cater to the entire state of New Jersey. What do you find to be the most helpful LGBTQ+ resource in our area? Tell us on Instagram @bergenmagnj.