Right Up Your Alley
Bowling for everyone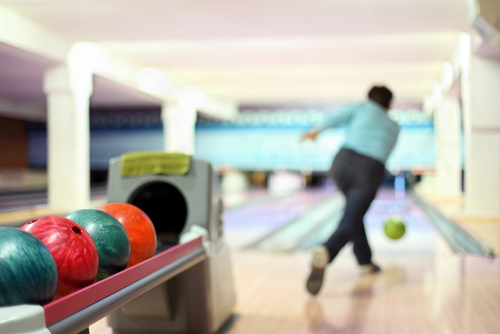 Step aside, softball. Back off, basketball. A 2011 survey of 24,000 Americans found that the number one participatory sport in America is bowling. It's embraced by hipsters, families, celebrities and singles alike.
Almost anyone can bowl, including children and adults at nearly any skill or fitness level. It is an individual's sport and can be played all year long, competitively or leisurely.
You don't need to be a hard-core athlete to enjoy bowling, which bring physical benefits such as burning calories (210 per hour for a 160-pound person), improving hand-eye coordination and giving the upper body a workout. (Be sure to do some gentle stretches of your shoulders and hamstrings before swinging that 12- to 16-lb. ball around).
Then there are the benefits of socializing, friendly competition and taking a break from the to-do list. Competitive or social, local alleys have leagues for everyone in the family-kids, teens, adults, couples, seniors.
LOCAL BOWLING ALLEYS:
Bowler City in Hackensack
Bowl-O-Drome in North Arlington
Brunswick Fair Lawn Lanes in Fair Lawn
Holiday Bowl in Oakland
Montvale Lanes in Montvale
Parkway Lanes in Elmwood Park
Related Read: Make this your year for health