Running Through the Winter
Sign-up for local runs and races in your area throughout winter.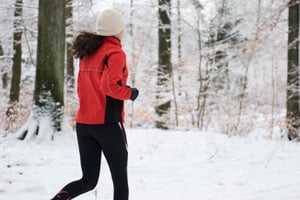 The cold, darker days of winter make it seem like the perfect time to stay inside, make hot cocoa for the family and cook a hearty dinner, but it doesn't mean that you have to push fitness aside until spring blossoms again.
Whether you are an avid runner or are just trying it out for the first time, there are plenty of races and runs in your area for you to take part in.
Lace up your sneakers, toss on some layers and get out there!
February 11, 2012
10am
Buccleuch Park
321 Easton Ave. | New Brunswick
February 26, 2012
11am
Buccleuch Park
321 Easton Ave. | New Brunswick
March 11, 2012
9am
Johnson Park | Highland Park