Samuel Suede, M.D. Andrew J. Weissman, M.D.
Cardiovascular Associates of North Jersey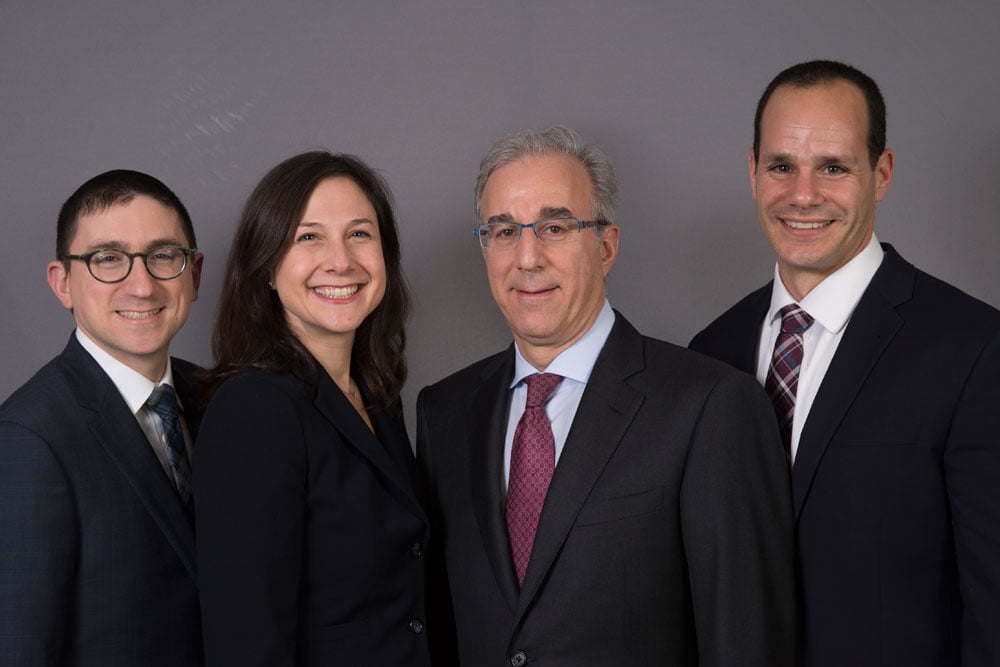 IT'S EASY TO SEE WHY PATIENTS choose to put their heart health in the hands of Drs. Samuel Suede and Andrew Weissman, cardiologists at Cardiovascular Associates of North Jersey. Described by peers as extraordinarily capable and personable, both doctors are known for their open communication and cutting edge treatments that give patients, their families and referring doctors the best experience possible.
Ask Dr. Suede and Dr. Weissman why they entered cardiology, and both doctors have the same answer: they are passionate about making critical decisions that save the lives of acutely ill patients and watching them rebound to lead full functioning lives. "Because heart disease is the number one cause of death, we have an enormous opportunity to impact the quality of our patients' lives and their longevity," says Dr. Suede. "It is an exciting time to practice cardiology given so many new medicines, technologies and procedures." Dr. Weissman adds that aortic valve replacements were historically complex surgeries, but today, minimally invasive procedures allow the patient to leave the hospital the next day. "We can now offer options to patients who before could not endure a valve procedure," he says.
Dr. Suede is board certified in Cardiology and Nuclear Cardiology and is the Chief of the Section of Cardiology at Englewood Hospital and Medical Center. Dr. Weissman is board certified in Cardiology, Echocardiography and Nuclear Cardiology. Both doctors are recipients of numerous Teaching Attending of the Year and Excellence in Emergency Care awards by Englewood Hospital.
Founded in 1997, Cardiovascular Associates of North Jersey has grown considerably and now includes Dr. Sarah Kaplan and Dr. Aron Schwarcz. The practice treats the full spectrum of cardiovascular disease that includes risk factor modification, heart failure, arrhythmias, valvular disease and coronary artery disease. To learn more about cardiac health, the doctors invite you to attend one of the practice's semiannual lecture series on controlling cardiac risk factors and maintaining a healthy diet and lifestyle.
Cardiovascular Associates of North Jersey
Englewood office: 25 Rockwood Pl., Ste. 440, Englewood, NJ 07631
Fort Lee office: 1555 Center Ave., Fort Lee, NJ 07024
Northvale office: 220 Livingston St., Ste. 204, Northvale, NJ 07647
Hawthorne office: 290 Lafayette Ave., Hawthorne, NJ 07506
201.568.3690 • cardiovascularnj.com