Shop Local 2012
Drumroll, please! We proudly present our guide to the best independent stores in Middlesex County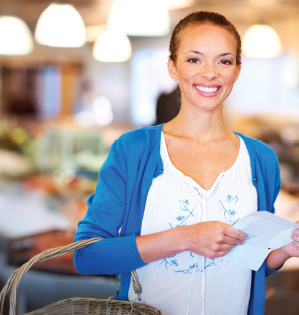 Why head to the mall when you can find everything you need nearby in local stores? We've scoured the area to bring you 142 of the best independent shopping destinations in Middlesex County. Competition was fierce and we couldn't include everyone, but we strove to select stores that feature great products, unique items that are hard to fi nd elsewhere and stellar customer service.
No matter what you're searching for, chances are one of these top shops can help—and you'll enjoy a one-of-a-kind shopping experience that only the diversity of a local store can bring you. Did you know that shopping at a locally owned business instead of at a national chain store causes three times more money to be circulated back into the local community? That should make you feel great about spending on Main Street. Happy shopping!
BEST ANTIQUE STORES
TOP PICK: CENTURY 20 ANTIQUES
72 Raritan Ave., Highland Park, 732.249.1345
Owners John Costanza and Rob Giarretta met 15 years ago at an antique cigarette lighter show and formed a quick friendship. They started buying and selling antiques together on a small scale and recently decided to leave their careers in finance and construction, respectively, and open their own shop. There you can find art, jewelry, coins, cameras, cuff links, pocket watches and a large collection of cigarette lighters and pipes, all packed into 450 square feet. They believe the shop is thriving because of their youth and enthusiastic attitude toward the business, not to mention the fact that many Baby Boomers are downsizing. "It's fun doing research on the things we buy and handling something rare and old," Giarretta says. Maybe Century 20 Antiques will want your eight-track player that's been collecting dust in the attic.
AMBER LION ANTIQUES
356 George St.
New Brunswick
732.214.9090
BARBARA'S UNIQUE ANTIQUE BOUTIQUE
35 E. Railroad Ave.
Jamesburg
732.521.9055
barbarasantiques.com
BORO ART CENTER
505 Middlesex Ave.
Metuchen
732.549.7878
DAVID WELLS ANTIQUES & JEWELRY
55 N. Main St.
Cranbury
732.655.0085
FRENCH STREET ANTIQUES
108 French St.
New Brunswick
732.545.9352
SOMEWHERE IN TIME
115 French St.
New Brunswick
732.247.3636
BEST MIDDLESEX ART GALLERIES
TOP PICK: ALFA ART GALLERY
108 Church St., New Brunswick, 732.296.6720, alfaart.org
The Alfa Art Gallery exhibits local, national and international artists and includes works in oil, watercolor, mixed media, sculptures, photography, craf ts and glass. Whether buyers are seasoned collectors or first-timers, Alfa will help them acquire a piece that expresses their personality while complementing their home or office. It's like having your own personal decorator. Who wouldn't love that?
B. BEAMESDERFER GALLERY
6 N. Second Ave.
Highland Park
732.249.6971
BARRON ARTS CENTER
582 Rahway Ave.
Woodbridge
732.634.0413
BORO ART CENTER
505 Middlesex Ave.
Metuchen
732.549.7878
GOURGAUD GALLERY
Cranbury Town Hall
23A N. Main St.
Cranbury
cranburyartscouncil.org/gallery
JUDAICA GALLERY
300 Raritan Ave.
Highland Park
732.828.7722
KORYO GALLERY
118 Easton Ave.
New Brunswick
732.846.0556
VICTORI MUSEUM
383 Menlo Park Mall
Edison
732.744.0907
victorimuseum.com
WOODBRIDGE ARTISAN GUILD
101 Main St.
Woodbridge
732.596.7468
woodbridgeartisan.com
BEST BABY/TEEN CLOTHING
TOP PICK: SALLY MILLER
30 N. Main St., Milltown, 732.729.4840, sallymiller.biz
Sally Miller is often referred to as the "Queen of Tween" because of the trendy yet tasteful clothes she designs for preteen girls. Her creations have been sold at Neiman Marcus, Lord & Taylor and Saks Fifth Avenue, but her home base is a quaint Main Street shop. Kids love the look, and moms appreciate the quality and ageappropriate styles. Even Sasha Obama
rocked one of her dresses!
THE BRASS LANTERN
335 Main St.
Metuchen
732.548.5442
brasslanternstore.com
COVERED GIRL CLOTHING
235 Raritan Ave.
Highland Park
732.640.1980
ULTIMATE FASHIONS
316 Woodbridge
Center Dr.
Woodbridge
732.750.1174
ultfash.com
BEST BEAUTY STORES IN MIDDLESEX
AMORE SHOP
1761 Route 27
Edison, 732.985.6200
BEAUTY CASTLE
1640 St. Georges Ave.
Avenel, 732.382.3716
BEAUTY PLUS INC.
365 George St.
New Brunswick
732.249.7358
PHYSICAL FEATURES
66 Main St., Woodbridge,
732.634.2894
physical-features.com
SUNNY BEAUTY
1901 Route 27, Edison
732.339.9696
VATRA BEAUTY SUPPLY
580 Amboy Ave.
Woodbridge
732.636.1919
VENEZIA BEAUTY SUPPLIES
191 New Brunswick
Ave., Per th Amboy
732.826.1300
VITO MAZZA SALON
114 Main St.
Woodbridge
732.636.0119
vitomazza.com
BEST BOOK AND STATIONARY STORES
TOP PICK: THE CRANBURY BOOKWORM
54 N. Main St., Cranbury, 609.655.1063, cranburybookworm.com
More than 100,000 used books (no, they don't carry new tomes) are shelved in nine rooms of a Victorian house, about as far from a book chain as you can get. Here you'll fi nd 50-cent paperbacks as well as rare books, art, vintage clothing, CDs and DVDs. "We have an eclectic mix of books and people," says manager Andrew Feldman, who started working there as a teen. It's a haven for those who still prefer to turn an actual page.
THE BOOK TRADER
494 Inman Ave., Colonia
732.381.2665
COOK-DOUGLASS BOOKSTORE
57 Lipman Dr.
New Brunswick
732.932.9017
NEW LIFE BOOKS AND BIBLES
123 N. Broadway
South Amboy
732.721.1999
NIGHTHAWK BOOKS
212 Raritan Ave.
Highland Park
732.339.8920
NJ BOOKS
37 Easton Ave.
New Brunswick
732.253.7666
njbooks.com
TO BE CONTINUED
431 Main St.
Metuchen
917.686.6056
metuchenbookstore.com
RUTGERS BOOKSTORE
1 Penn Plaza
Ferren Mall
New Brunswick
732.246.8448
rutgers.bncollege.com
BEST BRIDAL SALONS
Top Pick: Gorgeous Studio
1389 Oak Tree Rd., Iselin, 732.404.0344
gorgeousstudio.com
White isn't the primary color for bridal wear at Gorgeous Studio. The shop offers custom and ready-to-wear bridal outfi ts in the Indian tradition for both bride and groom. Many brides
choose traditional red but others revel in the multitude of color options available. "Today's bride does not necessarily follow tradition," says designer Nia Show. One of the shop's creations was featured recently on the TLC show Four Weddings.
BOSS TUXEDO AND BRIDAL WEDDING CENTER
1727 Route 130 South
Nor th Brunswick, 732.227.4866
bosstuxedo.com
BRIDAL CENTER BOUTIQUE
611 Route 18, East Brunswick
732.418.0700
bridalcenterboutique.com
BRIDAL FANTASY
1252 St. Georges Ave.
Avenel
732.855.8525
BRIDAL SALON MILANA
141 Route 1, Metuchen
732.549.3300
bridalboutiquemilana.com
CINDERELLA BRIDALS
443 Route 34, Old Bridge
732.290.1045
cinderellabridals.com
DOLORES BRIDAL BOUTIQUE
174 Lafayette Ave.
Edison, 732.548.9318
doloresbridal.com
MARITZA'S BOUTIQUE AND BRIDAL SHOP
409 Smith St
Perth Amboy, 732.442.4378
BEST DESIGNER/CONSIGNMENT VINTAGE CLOTHING SHOPS
TOP PICK: KAREN'S CONSIGNMENT BOUTIQUE
336 Route 18 North, East Brunwick, 732.254.3584
karensconsignment.com
Since 1995 New Jersey and New York fashion mavens have onsigned their designer items at Karen's, where all items are guaranteed to be clean, authentic and sold for up to 90 percent off. There you will find clothing, scarves, shoes, jewelry and handbags from the likes of Chanel, Hermes, Donna Karan, Louis Vuitton and Gucci. With more than 2,000 items to choose from in sizes 2–22, you would be hard-pressed not to walk out with that lucky find. And if you're the type to wear an outfit only once or twice, you can consign it right back after you're done.
THE CONSIGNMENT CLOSET
31A East Railroad Ave.
Jamesburg, 732.521.3000
theconsignmentcloset.com
ERIKA LYNN THRIFT STORE
2601 Hamilton
Blvd., South Plainfield
732.328.8476
erikalynn.org
KOOL KIDS CONSIGNMENT
712 Route 1 Nor th
Edison, 732.253.7684
LA CHIC CONSIGNMENT BOUTIQUE
621 Bound Brook Rd., Middlesex
732.369.6859
PLATO'S CLOSET
775 Route 1 South, Edison, 732.543.1458
platosclosetedison.com
TOWER THRIFT SHOP
19–21 S. Second Ave.
Highland Park, 732.249.7349
TUESDAY'S CHILD SHOPPE
1002 Rahway Ave., Avenel
732.855.7777
tuesdayschildshoppe.com
TWICE IS NICE CONSIGNMENT
SHOP 60 N. Main St.
Cranbury, 609.395.0545
consignattwiceisnice.com
UNIQUE THRIFT STORE
698 Oak Tree Ave., South Plainfield
908.822.1600, imunique.com
BEST STUDIO, EXERCISE AND TRAINING
TOP PICK: VIOLET PETALS YOGA OASIS
Metuchen, 732.603.9642
violetpetalsyoga.com
"Just breathe" is Adrianne Rowe's advice for her clients at Violet Petals Yoga Oasis, named after the color of the seventh chakra. Rowe traded in 20 years at a computer job in New York City for a calmer pace, teaching yoga in her own home. There she counsels her students not only in yoga but also in other wellness topics including nutrition, natural healing techniques, spirituality, stillness and harmony. She encourages people to begin and end their day with prayer, meditation and reflection. All of this is easily done at this oasis in a fast-paced world. Namaste.
Exercise
COMFORT & BALANCE
83 Woodbridge Ave.
Sewaren
732.750.8767
comfortandbalance.com
KINETICS PERSONAL TRAINING AND GROUP FITNESS
409 Raritan Ave.
Highland Park
732.317.8931
kineticsnj.com
ONE STEP BODY
2201 S. Clinton Ave.
South Plainfield
732.423.2070
onestepbody.com
PHOENIX FITNESS PERSONAL TRAINING STUDIO
240 Ryders Ln.
Milltown, 732.545.0100
phoenixfitstudio.com
PILATES AND COMPANY
73 Woodbridge Ave.
Highland Park
732.317.8634
pilatesandcompany.com
SAKULA YOGA STUDIO
325 Main St.
Metuchen
732.906.0100
sakulayoga.com
THE STUDIO AT 808
808 Raritan Ave.
Highland Park
732.819.0088
studio808fitness.com
BEST FLOWER DESIGN IN MIDDLESEX
Top Pick: Redwood Florist
151 Albany St., New Brunswick, 732.545.6000, redwoodflorist.net
Redwood is a tiny florist's shop located in the New Brunswick train station, but the selection belies the store's size. Business from nearby hospitals, corporations and Rutgers University keeps the place busy. Constant turnover means the flowers and plants are always fresh. The proprietors also love changing the selection to include such things as tropical flowers, air plants, bird's nest ferns and ric rac—an orchid cactus with leaves that resemble fishbones. The shop is also convenient for commuters who bickered with a spouse or significant other and need to grab a quick bouquet to make amends when they get home.
E&E Flowers & Gifts
1090 Amboy Ave., Edison
732.548.8823
eandeflowers.com
Flowers by Maria
147 Route 27
Edison, 732.549.8700
flowersbymaria.com
Forever Flowers
136 Stelton Rd.
Piscataway
732.968.2345
foreverflowerstogo.com
Gardenia s Floral
297 Main St., Metuchen
732.662.9967
gardeniasfloral.com
Hanna's Florist
48 N. Main St.
Milltown, 732.828.0617
hannasflorist.com
Ponti's Petals
204 N. Washington Ave.
Dunellen
732.968.6767
pontispetals.com
Robert's Florals
114 Raritan Ave.
Highland Park
732.828.1107
robertsflorals.net
Vintage and Nouveau
105 Lake Ave.
Colonia
732.882.0063
vintagenouveauflorist.com
BEST GIFT STORES
Top Pick: The Brass Lantern
335 Main St., Metuchen, 732.548.5442, brasslanternstore.com
Vintage charm is the aesthetic when you walk through the front door of this quaint Metuchen mainstay. Delicate bridal lingerie, adorable baby clothes and gifts, jewelry, holiday collectibles and lovely teacups are only a fraction of what is offered. We find it hard to walk out without finding that must-have item!
Charmed by Claire
33 Nor th Main St.
Cranbury
609.409.6077
charmedbyclaire.net
Hay & Co.
334 Main St., Metuchen
732.548.1644
Heidi's Cottage
445 North Ave.
Dunellen, 732.968.1886
heidiscottage.com
Lucky 7 Design
76 Main St.
Woodbridge
732.750.1777
mylucky7design.blogspot.com
Marafiki Fair Trade
20 New St.
Metuchen,
732.902.6300
marafikifair trade.com
O'Ireland
130 N. Broadway
South Amboy
732.525.0515
oireland.com
Through the Moongate
425 Raritan Ave.
Highland Park
732.729.9344
throughthemoongate.com
BEST MIDDLESEX GYMS
Top Pick: Xtreme Fitness
191 Talmadge Rd., Edison, 732.287.0605
350 Campus Dr., Raritan Center, Edison, 732.225.1234
xtremefitnessedison.com
Bored with your workout? Try something new, such as Thai boxing, Brazilian jiu-jitsu, TRX Suspension and capoeira, a unique style of dance that combines martial arts and acrobatics. This 28,000-square-foot, state-of-the-art facility offers superior equipment and amenities, and each trainer is a nationally certified fitness specialist.
No metal lockers here; dark wood cabinets will hold your possessions in the spa-like locker rooms. Drop the kids in the child-care center while you schedule a massage or meet with a nutritionist or personal trainer, then treat yourself to breakfast, lunch or dinner in the café.
Apollon Gym
160 Talmadge Rd.
Edison, 732.985.8576
apollongym.com
The Club at Ricochet
219 St. Nicholas Ave., South Plainfield
908.753.2300
ricochet-healthclub.com
The Club at Woodbridge
585 Main St., Woodbridge
732.634.5000, theclub.org
Optimal Exercise
27 Maplewood Ave., Cranbury, 609.462.7722
VIP Health and Fitness
2246 Route 130, North Brunswick
732.821.8700
Wayne's Way to Fitness
35 Throckmorton Ln., Old Bridge
732.679.8228
World Fitness
23 N. Main St., Milltown
732.828.4004
ronsworldfitness.com
BEST HOME STORES
TOP PICK: TUSCAN HILLS
4438 Route 27, Kingston, 609.921.9015, tuscanhills.com
The Old World meets the 21st century at Tuscan Hills, where every piece of hardwood and wrought-iron furniture has been handcrafted in suppliers' workshops in Italy. We love the one-of-a-kind decorative pieces and terra-cotta garden accents that make your home look so much like an Italian villa that when you leave, you'll expect to see rolling hills with olive trees instead of the New Jersey Turnpike.
BEAU MONDE FURNITURE
7070 Route 35
South Amboy
732.721.0066
RIDER FURNITURE
4621 Route 27
Kingston
609.924.0147
riderfurniture.com
SCHWARTZ DESIGN
287 Amboy Ave.
Metuchen
732.205.0291
schwartzdesignshowroom.com
SPITALERI FURNITURE
18 Ferry St.
South River
732.254.0335
spitalerifurniture.com
WHITE LOTUS HOME
Natural & Organic Bedding
431 Raritan Ave.
Highland Park
732.828.2111
whitelotus.net
BEST MIDDLESEX JEWELRY STORES
TOP PICK: MARTIN & SON JEWELERS
418 Main St., Metuchen, 732.494.2303, martinsonjewelers.com
Come for the large selection of fine jewelry and gifts in this third-generation business, but stay for the fresh-baked cookies in front of the fireplace. Visit the second floor, where the owners recently opened a baby boutique with clothing, accessories and gift items. (Pssst … to guys shopping for a diamond for that special someone, we won't tell if you steal one of the ingenious proposal ideas off the company's website!)
ALFREDO'S FINE JEWELRY
331 Raritan Ave.
Highland Park
732.418.1486
ASHLEY'S PEARLS
311 Raritan Ave.
Highland Park
732.354.4782
ashleypearls.com
FAR AWAY PLACES
359 George St.
New Brunswick
732.828.2233
FORDS JEWELERS
449 New Brunswick
Ave., Fords
732.738.7322
fordsjewelers.com
GOLD COAST JEWELRY
346 George St.
New Brunswick
732.846.5362
goldcoastjewelry.com
THE JEWEL SHOP
436 Main St.
Metuchen
732.549.1490
NATIONAL ESTATE JEWELERS
212 Route 18
East Brunswick
888.565.1120
nationalestatejewelers.com
NEVES JEWELERS
103 Main St.
Woodbridge
732.634.1086
nevesjewelers.com
SAFA'S JEWELRY
376 George St.
New Brunswick
732.545.1411
SONA JEWELERS
16 Marconi Ave.
Iselin
732.283.2501
sonajewelers.com
MEN'S FASHION
TOP PICK: FRANK'S BIG & TALL MEN'S CLOTHING
415 Route 18 South, East Brunswick, 732.257.8225, franksbigandtall.com
This is a business niche few have sought to fill, so big and/or tall men sure do appreciate this Garden State company's existence, says Phyllis Mischner, manager of the East Brunswick store, who adds: "Anybody making the trip here is coming to buy, not to browse." Stout men up to a size 80 waist and those at the 7-foot-tall level can find a large selection of dress and sportswear. Founded in New Brunswick in 1911, Frank's has a full-time tailor on the premises to make those extra adjustments.
ALAN'S FINE FOOTWEAR
Route 27 and Parsonage Rd., Edison
732.321.6510
alansfinefootwear.com
THE CLOTHING CENTER
645 Route 18
East Brunswick
732.254.0870
theclothingcenter.com
DESIGNER SUITS FOR MEN
156 Woodbridge
Center Dr.
Woodbridge
732.636.3299
DUCOFF'S TUXEDOS
1260 St. Georges Ave.
Avenel
732.855.1011
ducoffstuxedo.com
LOUTIE CLOTHES
461 Menlo Park Mall
Edison, 732.321.5006
RUNWAY MENSWEAR
100 Menlo Park Mall
Edison
732.549.1896
SCARLET FEVER
109 Somerset St.
New Brunswick, 732.247.4678,
rutgersfever.com
BEST MIDDLESEX PET STORES
Top Pick: One of the Family Pet Supply
288 Lincoln Blvd., Middlesex, 732.564.1199
oneofthefamilypetsupply.com
Pet food and supplies can be purchased just about anywhere, but customers frequent One of the Family Pet Supply not only for the premium food, pet accessories
and competitive prices, but also for the knowledge of its employees. Despite the warehouse atmosphere, the service and expertise of the employees give it that neighborhood feel. The owners of the store, which opened a year and a half ago, truly believe that a pet is "one of the family."
Animals and Things
1040 Route 1 North
Woodbridge
732.855.8515
Aquatic Obsessions
1150 St. Georges Ave.
Avenel
732.634.8448
aquatic-obsessions.com
The Bird House
1020 Route 18
East Brunswick
732.651.7300
Birds by Joe
1323 Bound Brook Rd.
Middlesex
732.424.9604
birdsbyjoe.com
Canary Bird Farm
1741 Englishtown Rd.
Old Bridge
732.251.1065
Fancy Pups
1144 St. Georges Ave.
Avenel
732.602.2800
Katie's Pet Depot
416 Renaissance Blvd.
Nor th Brunswick
732.422.0056
petdepot.net
Little Wild Ones
345 State St.
Per th Amboy
732.661.6176
Red Sand Aquarium
318 Nor th Ave.
Dunellen
917.506.9649
redsandaquarium.webs.com
BEST SPORTING GOODS STORES
Top Pick: Main Street Sports
82A Main St., Woodbridge, 732.634.7474, emainstreetsports.com
From baseball and football to cheerleading and Scouts, Main Street Sports is your one-stop uniform shop, where printing styles for your items include tie-dye, glitter, glow-in-the-dark and holographic. There are also plenty of cards and memorabilia and one item you may not find anywhere else—"official" handmade Beatles rugs. We love them, yeah, yeah, yeah!
816 Sports
816 Raritan Ave.
Highland Park
732.543.2187
816sports.com
Auto Parts and Sporting Goods
108 Main St.
Woodbridge
732.855.1771
Extreme Sports
382 George St.
New Brunswick
732.247.9699
Fred's Bait & Tackle
2001 Route 35
South Amboy
732.721.4747
fredsbaitnj.com
Just Hockey
647 Bound Brook Rd.
Middlesex
732.968.5600
justhockeynj.com
Route 18 Sports
691 Route 18 South
East Brunswick
732.238.8417
route18sports.com
Soccer Stop
297 Inman Ave.
Colonia
732.882.0606
Standard Skate Shop
76 Main St.
Woodbridge
732.634.7588
standardskateshop.com
The Striking Fist
122 Main St.
Woodbridge
732.634.0343
strikingfist.com
BEST WOMEN'S CLOTHING AND FASHION
TOP PICK: Bernstein's Fashions
9 Route 27, Edison, 732.516.1112
bernsteinsfashion.com
It seems like the kind of dress shop that would be more at home in an upscale mall, but Bernstein's is located smack dab in the middle of a strip mall. The store has outfitted women with ready-to-wear and custom-made prom, formal and mother-of-the-bride dresses by high-quality fashion designers, including Jovani Couture and
Lourdes Chavez, for more than 60 years. The in-store alterations will make that off-the-rack number look like a perfect fit. What sets Bernstein's apart are the designer trunk sales that take place in-house several times a year.
Cliquer's
355 George St.
New Brunswick
732.937.9479
Closeout Corner
130 South Plainfield Ave.
South Plainfield
908.561.6466
shopcloseoutcorner.com
Dream Dresses
3058 Route 9 South, Old Bridge
732.607.1112
dreamdressesnj.com
Finale
120 Albany St.
New Brunswick
732.828.2122
Lingerie by Susan
9 Route 27, Edison
732.549.4343
lingeriebysusan.com
Parisienne Dress Shoppe
407 Woodbridge Center
Woodbridge
732.636.5340
efashioncentral.com/parisienne
Ultimate Fashions
316 Woodbridge Center Dr.
Woodbridge
732.750.1174, ultfash.com
Ultimate Swim Shop
463 Main St., Metuchen
800.628.7946
ultimateswimshop.com
Related Read: The Best Spas in Middlesex County