Stavros Christoudias, M.D., FACS • Farshad Mansouri, M.D., FACS
Heritage Surgical Group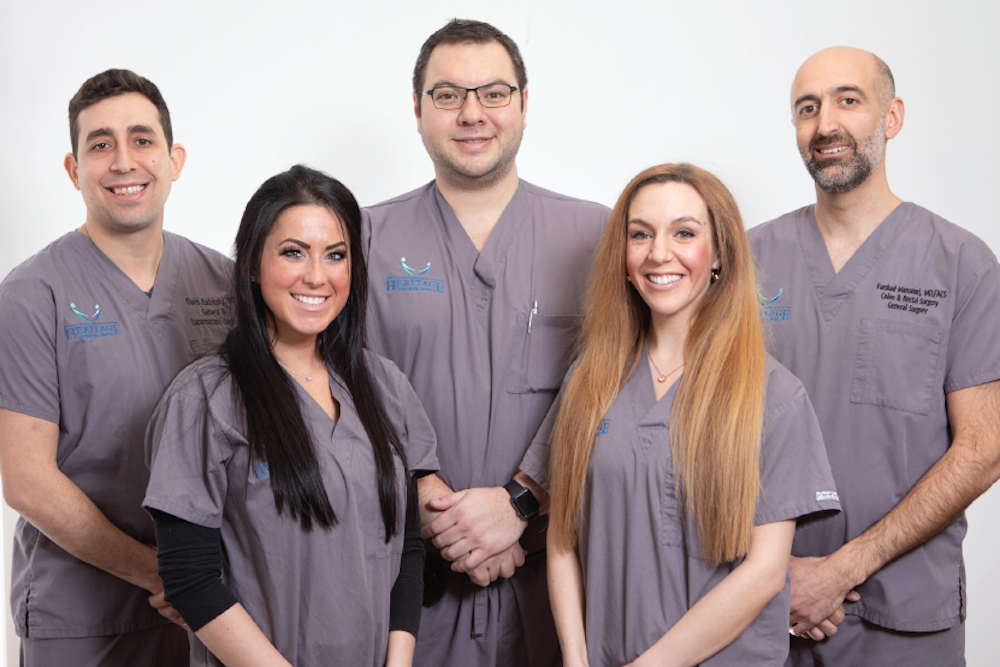 ONE OF THE FEW REMAINING INDEPENDENT MEDICAL GROUPS in New Jersey, Heritage Surgical Group was established by Dr. Stavros Christoudias and Dr. Farshad Mansouri to honor and uphold the highest standards in medical care taught to them by their respective fathers, both dedicated surgeons.
As general surgeons, the group is trained to diagnose, treat and manage patients with a broad spectrum of surgical conditions with health and safety always as their driving force. With over 25 years of combined experience practicing medicine, the two board-certified Top Doctors perform surgeries that involve complex abdominal reconstruction procedures, hernia, gallbladder and appendix removal, and skin and soft tissue masses. Dr. Mansouri has additional training in colon and rectal surgery.
"We practice in a manner that epitomizes the strong traditions of our fathers when doctors took a very personal interest in every patient's well-being," says Dr. Christoudias. "We are humbled by the work and deep connections they made with patients and pay homage to these conventions."
The surgeons are affiliated with Chilton Medical Center, Holy Name Medical Center, Pascack Valley Medical Center and The Valley Hospital; smaller hospitals with shared philosophies where they can perform the greatest good for the people who need them the most.
"We choose to remain independent to give patients — not our bottom line – top priority. By spending quality time with patients answering questions and addressing concerns, we assure them how much we care," says Dr. Mansouri. "At Heritage Surgical, patients are not just a number or a face, but real human beings seeking the best medical treatment possible." The doctors are grateful for the steady stream of referrals and high patient praises that created the need for a third physician, Dr. David S. Radvinsky. They look forward to the future building bonds and carrying on the time-honored doctor-patient practices of the past.
741 Teaneck Rd., Suite B, Teaneck, NJ 07666 • 201.833.2888 • heritagesurgicalgroup.com