Superfoods You Can Grow at Home
What better time than Earth Day, April 22, to enjoy the sun, commune with nature and plant a garden that will end up on your plate?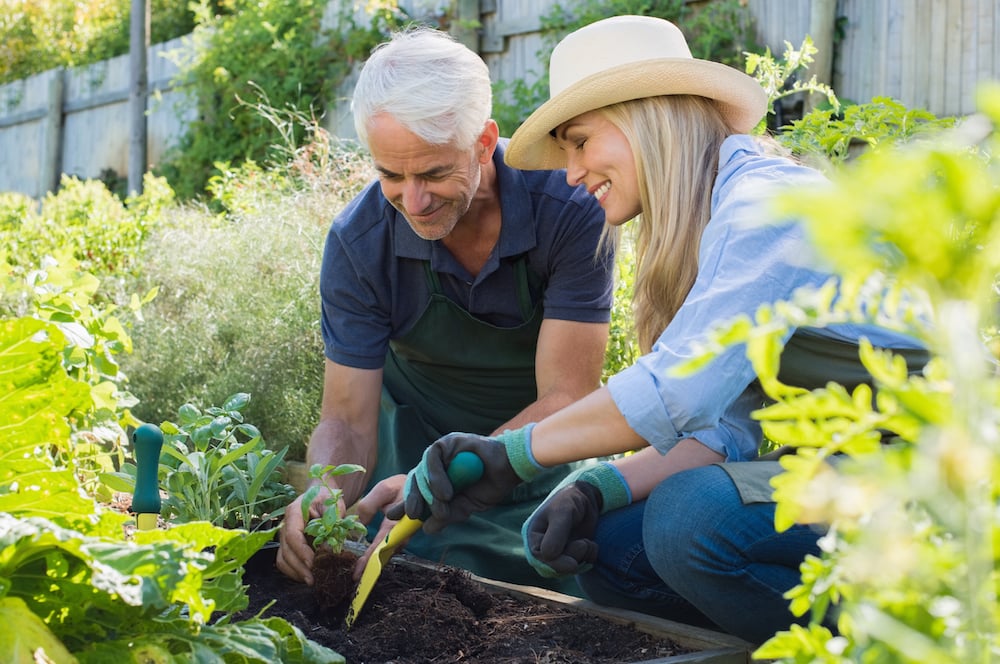 Want to ramp up your antioxidant intake, boost your health and feel more energized? Integrate a few select superfoods into your diet. We've chosen five nutrient-dense dynamos that are easily grown in a home garden and fare well in our region.
Most of these superfoods don't take up a lot of square footage in the garden, and they'll also thrive in outdoor containers or inside on a windowsill. Taking vitamin-rich produce from garden to table gives you the freshest food available, with the greatest possible health benefits.
"There is something peaceful and rewarding in growing your own food in the backyard," says Ron Binaghi, who owns and operates Stokes Farm in Old Tappan. "We have so many processed foods in our diet and an equal number of health issues. Growing true, clean food on your own has huge health benefits."
A Berry with Big Benefits
Blueberries grow well locally and are chock-full of vitamins, minerals, antioxidants and fiber. A hardy blueberry patch will yield bounty for years to come, and kids love to pick the berries every summer.
Spring is the ideal time to plant blueberry bushes. For best results, choose a sunny spot with acidic soil that has been amended with organic material, like peat moss. Add two to four inches of mulch to protect the shallow roots, and water regularly. Fertilize about one month after planting. Finally, blueberries are catnip for birds, so be sure to cover your bushes with netting.
This Fruit is the Ideal Veggie
It may surprise you to learn that tomatoes fall into the category of fruit, because they contain seeds. Nutritionally, however, most people lump tomatoes in with vegtables—and for good reason. They are packed with vitamin C and other antioxidants, which can fight free radicals that lead to cancer. Lycopene (which gives tomoatoes their vibrant red color) is a particularly powerful antioxidant that can reduce the risk of cancer, keep your eyes and heart healthy, and even boost brain power.
Late spring and early summer are the best times to plant tomatoes since they thrive in warmth and sunlight. Make sure to plant them in a spot where they can get plenty of sun (six to eight hours is ideal) and water them regularly. Keep in mind that tomatoes need plenty of room to grow, and that they also need to be supported as they grow away from the ground by a trellis or cage of some sort.
Herbs that Pack a Nutritional Punch
Parsley, best known as a garnish, is delicious when blended into pesto and chimichurri sauce, or chopped into an array of soups and salads. Loaded with iron and vitamins C, A, K and B-12, parsley may help relieve joint pain, and some studies show it can inhibit tumor formation.
Parsley seeds are slow to sprout. To give them a boost before planting, cover in warm water and let stand overnight. It likes moist, nutrient-rich soil and does best in partial shade or full sun. Parsley is easy to grow in indoor pots or out in the garden and can be harvested about four times during the year until late November, says Binaghi.
Mint is a nutritional superstar that will amp up your smoothies. Other uses? Stir fresh mint into hot or iced tea, or snip into Mediterranean salads, dips and entrees. Mint is loaded with antioxidants and is a natural antimicrobial agent and breath freshener. High in chlorophyll, fresh peppermint helps reduce inflammation in the gut and soothes an upset stomach. So much so that it's sometimes used to bring relief to patients with irritable bowel syndrome. Mint spreads rapidly in the garden. To control the creep, plant in a confined outdoor space or a container.
"It is a strong perennial," says Binaghi. "I have spearmint growing by my house that my grandmother planted in the 1940s."
Super Seeds and Sprouts
More than ever, nutritionists are touting the benefits of seeds and sprouts. Chia can be eaten in both forms. Chia seeds, which have a mild, nutty flavor, can be eaten whole—sprinkled on cereal or yogurt, mixed into vegetable or rice dishes, added to sauces, or baked into muffins.
Sprouted chia has even more vitamins and minerals and is a tasty addition to salads, soups and sandwiches. Chia sprouts are tiny workhorses, high in omega-3 fatty acids, protein, fiber, antioxidants, calcium and magnesium.
Chia sprouts grow happily in a sunny indoor spot. (Remember the Chia Pet?) Use the sprinkle-sprouting method: Add equal amounts of chia seeds and bottled spring or filtered water to a shallow glass baking dish. After an hour, tilt the dish to pour out the water, leaving behind the moistened chia seeds. Cover the tray with foil or a plastic lid to trap in the moisture, but leave one corner open.
Keep the seeds in a warm place. After about four days, they'll sprout into seedlings, and when they're about one-half inch long, it's time to taste! Leftovers? No problem—you can store them in a sealed container in the refrigerator for two weeks.
One caveat: If you're taking bloodpressure medications or blood thinners, ask your doctor before eating chia, which can interact negatively with some of those medicines.