Take Your Pooch To These Dog-Friendly Restaurants
Celebrate your furry friend on National Dog Day at one of these 7 eateries in Bergen County.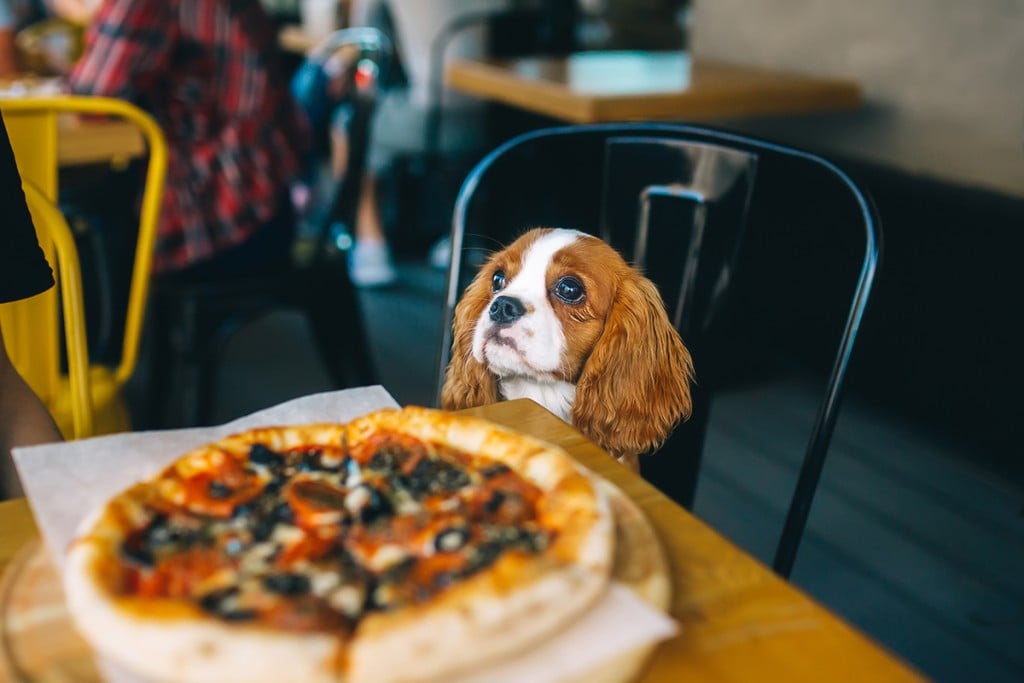 The dog days of summer are winding down—but don't tell that to your four-legged friends. In fact, Luna, Charlie, Bella and company have a day all to their own: Aug. 26 is National Dog Day! Today we celebrate all pooches, whether they're beloved members of a household, service animals or simply waiting in shelters for their forever family.
If you're already a dog owner, you probably pamper your pup uncontrollably (you might be scratching their ears right now!) 24/7/365. But what to do beyond treats and belly rubs? Bring them to one of Bergen County's many dog parks and let them romp around with other good boys and girls. And when they're done playing and worked up an appetite, take them and the rest of your family out to dinner at a pet-friendly eatery, where everyone can enjoy a meal. (Note that we don't condone feeding human food to pets, but we won't say anything if you sneak them a tiny bite.)
Below is a sampling of dog-friendly restaurants in Bergen County:
Allendale Mediterranean Grill, Allendale. Formerly the Allendale Corner Café, this eatery specializes in, you guessed it, Mediterranean cuisine like hummus, falafel, kababs and more. Perhaps save a small piece of grilled chicken for your pup.
*101 W. Allendale Ave., Allendale, 201.875.5905
Barrel & Brew Craft Bar + Kitchen, New Milford. You and your dog will enjoy the cozy outdoor space, especially when you're both munching on a short rib grilled cheese or a Cuban sandwich.
*872 River Rd., New Milford, 201.483.3329
Brasserie Memere, Closter. This eatery has gained a large human following thanks to its French-American food (steak tartare or duck confit, anyone?) and has won over the puppy crowd for its large outdoor seating area.
*107 Vervalen St., Closter, 201.660.8822
Jack's Lobster Shack, Cresskill, Edgewater. Nothing says summer like seafood and outdoor dining with your dog. The lobster rolls are overflowing with meat that a piece or two will surely fall out and onto the ground—much to the delight of your furry friend.
*38 Union Ave., Cresskill, 201.266.6575; 1040 River Rd., Edgewater, 201.224.2808
Let's Meat Steakhouse, River Vale. Enjoy everything from steak, chicken, pork chops, crab cakes and more outdoors and under the tent. The 36-oz. porterhouse is large enough for two: Who will you share it with?
*625 Rivervale Rd., River Vale, 201.660.7960
Lolita's Mexican Cantina, Westwood. It's tough to eat a taco without some of the filling falling out—and your dog knows it! Beyond tacos and quesadillas, this popular spot also specializes in steaks, shrimp, salmon and paella.
*65 Old Hook Rd., Westwood, 201.666.7998
Willow & Whisk, Wyckoff. Start the day off right with breakfast or brunch at this eatery. From pancakes and french toast to bacon and omelets, the menu has something for everyone.
*319 Franklin Ave., Wyckoff, 201.425.9931
What are your favorite dog-friendly restaurants? Send us a DM on Instagram @bergenmagnj.