Taking care of yourself from the inside out
Questions and Answers about Colon Cancer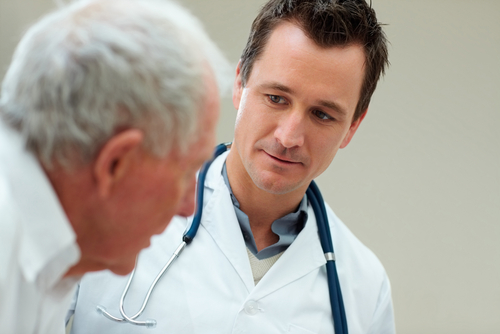 March is Colon Cancer Awareness Month, so we want to remind you that the American College of Gastroenterology recommends a screening colonoscopy to anyone over the age of 50.
Colon cancer is one of the most common cancers, but it's also one of the most preventable with early detection. So take the time to inform yourself with some FAQs answered by the experts at Advanced Gastroenterology of Bergen County in Englewood Cliffs:

1. How common is colon cancer?
Colon cancer affects 1 in 20 Americans and is the second leading cause of cancer death in the United States. Unfortunately, only one-half to two-thirds of people in the United States undergo colon cancer screening.
2. Who's at risk for colon cancer?
Most colon cancer is sporadic, but we know that African Americans and those with a family history of colon cancer are at greater risk. Those with ulcerative colitis or Crohn's disease are also at greater risk and may require screening at an earlier age.
3. What are the symptoms of colon cancer?
Colon cancer can be a silent killer. Symptoms such as bleeding, unintentional weight loss or changes in your bowel habits can be signs of advanced disease. If you have symptoms, don't wait until age 50 – get yourself evaluated.
4. When and how do I get checked?
If you are over the age of 50, even if you don't have any symptoms, call your doctor and request a consultation with a gastroenterologist— a doctor who performs colonoscopies. A colonoscopy can detect polyps, which are the benign precursors to colon cancer. The exam is usually a twenty-minute procedure performed in an outpatient setting while you are asleep. If the doctor detects a polyp during the colonoscopy, it is removed.
5. How can I protect myself from colon cancer?
Diets that are higher in fiber and whole grains, and lower in red meat may reduce your risk of colon cancer. Some other risk factors are obesity, smoking, and a sedentary lifestyle. Above all, be sure to get your screening at the right time! It could save your life.
Related Read: 10 Breast Cancer Myths, Busted