Tales Out of School
A Bergen couple shares the story of their nationwide business, which gives kids an academic boost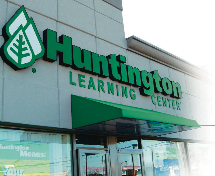 WHEN RAYMOND HUNTINGTON, Ph.D., and his wife, Eileen, opened the first Huntington Learning Center in Oradell in 1977, they didn't realize they were also founding an industry. But their tutoring and test-preparation business has grown to include more than 30 corporate-owned centers, with two more opening in New York City this year, and 300 franchise locations across the United States—while spawning many imitators. and its future looks bright: the test-prep and tutoring industry is projected to grow from $11 billion in 2012 to $14.7 billion by 2017, according to anythingresearch.com. the couple talked recently with Bergen Health & Life:
What inspired the first Huntington Learning Center? Eileen: As a high school teacher in the Bronx and then in Bound Brook, I'd seen firsthand how a little extra help outside the classroom could make a big difference in a student's success. Raymond: i'd been a statistician for AT&T. We knew we wanted to go into business for ourselves, so we did our research, rented a 1,700-square-foot facility and put ads in the local papers.
What was the response? R: In the first year after we opened, we were inundated with phone calls. Parents were excited to see that there was a professional way of getting to the root of a child's problem.
Has your approach changed over the years? E: At first we worked on basic skills and preparation for the SAT [scholastic aptitude test] by following a diagnostic prescriptive approach, conducting academic evaluations to determine a child's strengths and weaknesses, then creating a program specifically designed for that child. This is still a successful method that we often use, but some people prefer a fixed-duration program, so we now offer three options (10-hour, 28-hour or the premier program) for prep for the SAT and ACT [American College Testing].
What are the most popular courses?
R: The SAT is still one of the most important standardized tests for high school students, but the ACT—an exam once given only in the Midwest—is becoming popular on the east coast. Many students now take both, and if they don't prepare, they're really at a disadvantage. We see tremendous results from our students.
Any tips for parents of school-aged children? E: Good college planning begins in the Freshman year of high school. Colleges look at grades, test scores and the quality of the courses students take. if a student has taken advanced placement (AP) courses, for example, he or she will have a leg up on the student who hasn't. We would also advise parents of high school freshmen to bring them in for basic skills testing to see if they are where they need to be. And juniors should take a diagnostic SAT exam.
R: One more thing: colleges look for a good use of time. During the school years, students are often juggling homework, sports and other extracurricular activities, work and a social life. Summer is a wonderful time to accomplish something, whether it's taking a family trip or working at a job. And of course it's a great time to deal with any academic deficiency. Learning should be a 12-month activity. – DORA JOHNSON