Terri F. Katz, M.D. Inderpreet Sachar, M.D.
Center for Dynamic Aging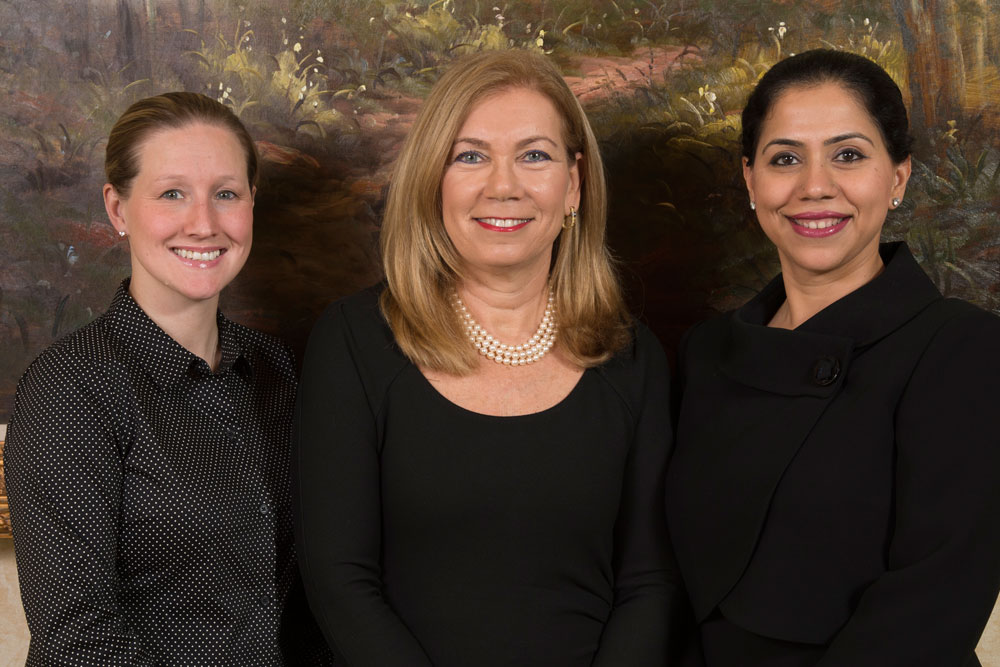 THE CENTER FOR Dynamic Aging is a geriatric medical practice offering a continuum of care from outpatient evaluations to hospitalization to sub-acute rehabilitation and back home. But more than medical attention, founder Dr. Terri Katz, and her partner, Dr. Inderpreet Sachar, provide emotional support and help aging patients maintain a good quality of life. With great compassion, both physicians work closely with family members offering professional guidance regarding adjustments to changing caregiving roles and the needs of the elderly. In addition to offices in Fort Lee and Teaneck, the physicians make themselves available to individual living facilities and sub-acute rehabilitation facilities in the community.
FEATURED IN THE PHOTO FROM LEFT TO RIGHT IS BRITANY CLUNEY, APN, TERRI F. KATZ, MD, AND INDERPREET SACHAR, M.D.
1530 Palisade Ave., Fort Lee, NJ 07024 • 201.363.8871
655 Pomander Walk, Ste. 239, Teaneck, NJ 07666 • 201.836.2990