The Face of Compassionate Foot and Ankle Care: Daniel Hennessy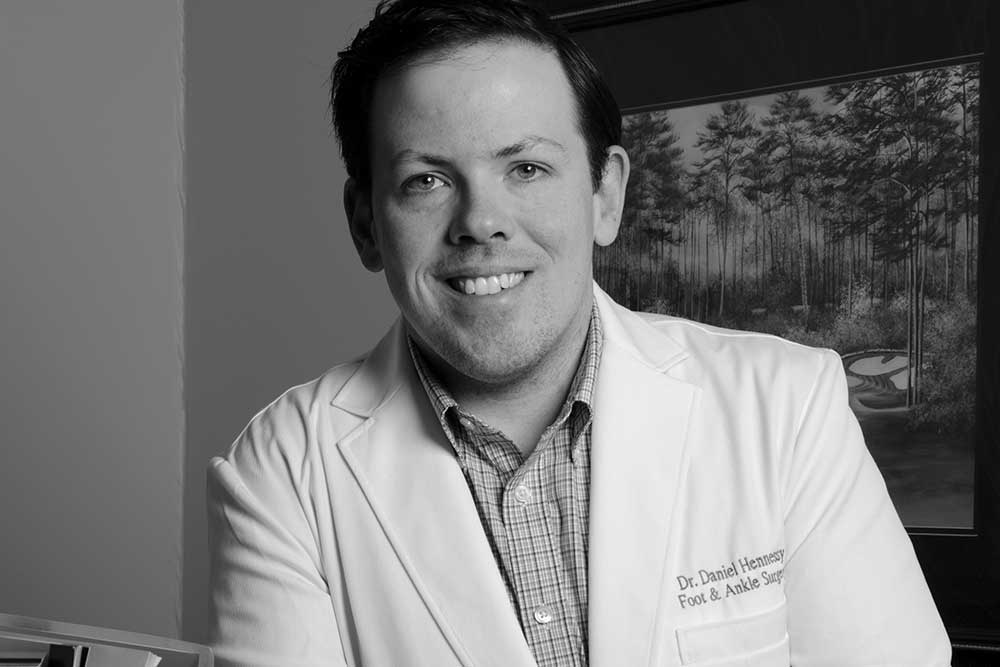 TRAINED AT MORRISTOWN MEDICAL CENTER, Dr. Daniel Hennessy is proud to be back practicing in Morris County. In July, Dr. Hennessy took over Denville Foot & Ankle, previously owned by Morristown Medical Center's Director of Residency.
Dr. Hennessy treats patients of every age—infants to geriatrics—focusing on foot and ankle reconstruction as well as skin conditions, sports and high-intensity related injuries. He teaches podiatric surgical residents at Morristown Medical Center and is also certified in minimally invasive arthroscopy.
Dr. Hennessy's interest in podiatry began in early childhood when his mother was diagnosed with Type 1 Diabetes. As a foot and ankle surgeon, Dr. Hennessy knew he could play an important role in helping patients manage diabetes and avoid footrelated complications.
DENVILLE FOOT & ANKLE
3155 State Route 10 E., Suite 215
Denville, NJ 07834 | 973.895.3288
denvillefootandankle.com