The Face of the Ultimate Kitchen: Peter Salerno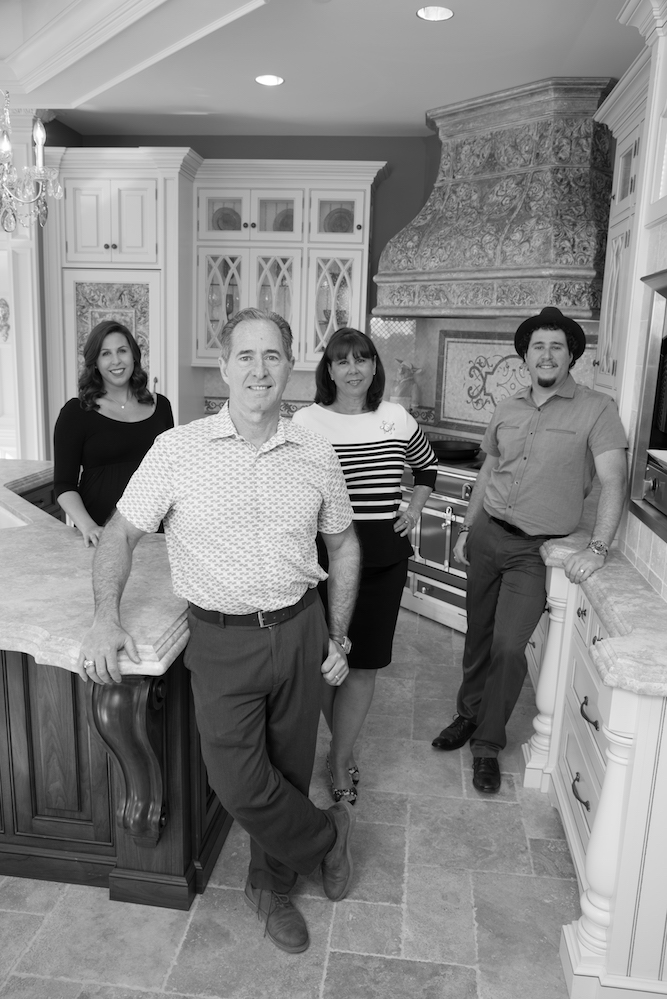 FOLLOWING IN THE FOOTSTEPS OF HIS FATHER, Peter developed a profound interest in the craft; becoming an elite Certified Master Kitchen and Bath Designer (CMKBD). Together with his wife, Tracy, and their children, Anthony and Gabrielle, this third generation family venture is recognized as one of the top design firms in the country and is the recipient of 35 national accolades.
With an eye for the unusual, Peter searches the globe for unique materials, reclaimed objects and old timbers from barns and historic buildings. "We're about working with clients, big or small, classic or modern, creating that rare and distinctive personalized space for any budget," says Peter.
On any given day Peter or Anthony can be found cooking on one of the many live La Cornue appliances in their showroom.
Peter Salerno, Inc
511 Goffle Rd., Suite 104, Wyckoff, NJ 07481 201.251.6608