The Faces of Landscape Design + Build: Mitch Knapp & Rick Zimmer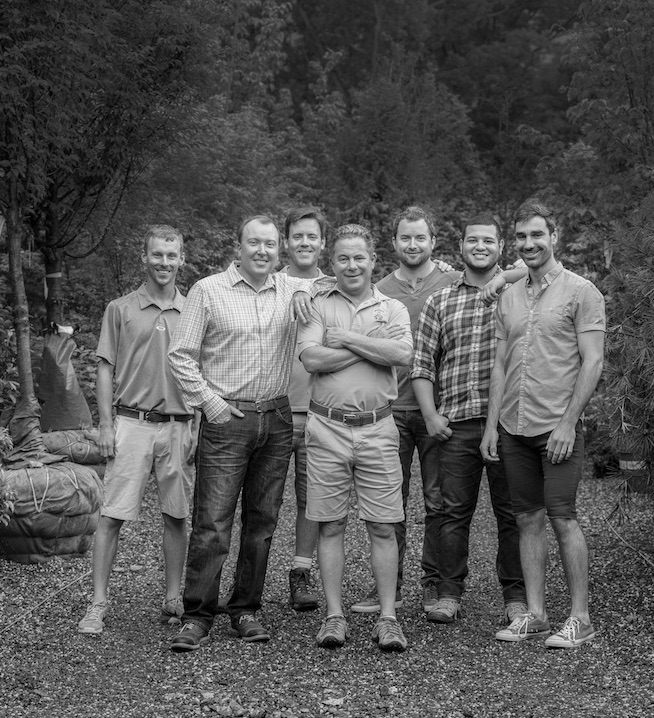 WITH THREE COMPANIES UNDER ONE ROOF, this talented team offers an endless variety of customized outdoor design services. For 42 years, Scenic Landscaping, Tapestry Landscape Architecture and Tranquility Pools continue to push creative boundaries, while catering to the individual needs of every project. From residential and commercial design, to landscape construction and maintenance, to award winning swimming pools and spas, they are the one-stop shop for luxury outdoor living.
Principals Mitch Knapp and Rick Zimmer use an integrated approach and bring a client's vision from concept to completion. With 140 employees— architects, designers, horticulturists and master pool builders—they can service small and large-scale jobs. Clients are privy to an on-site nursery of plants hand selected annually. Customized garden services and maintenance packages are available and every project is delivered with unparalleled results.
Scenic Landscaping, Tapestry Landscape Architecture, and Tranquility Pools
7 Argyle Rd., Haskell, NJ 07420 | 973.616.9600 | sceniclandscaping.com | tapestrynj.com | tranquilitypoolsnj.com