The Faces of Minimally Invasive Spine Care: Rafael Levin, Nomaan Ashraf, & Jonathan Lester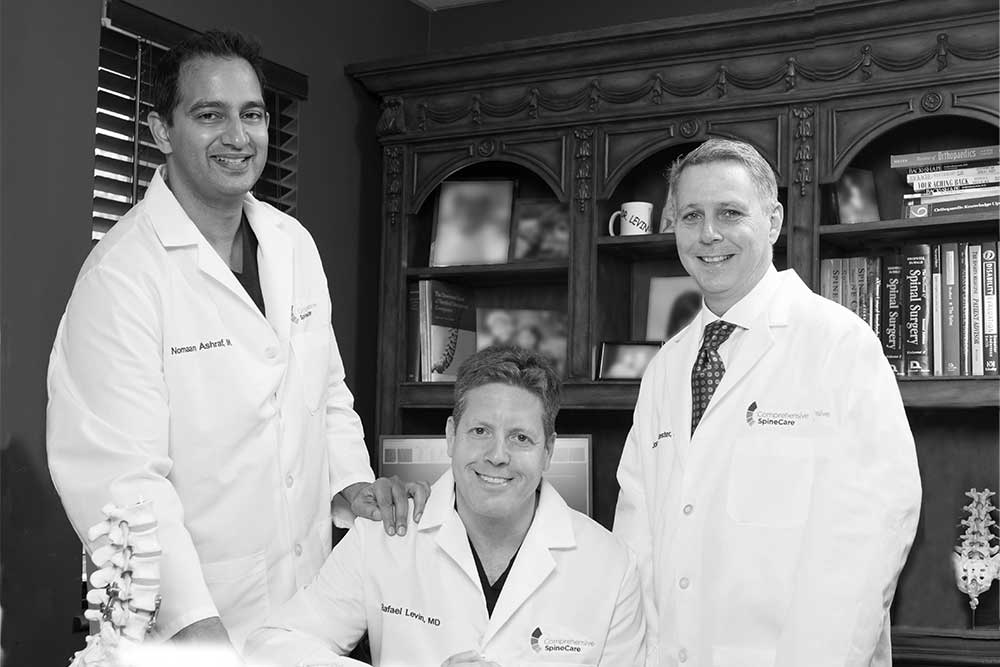 COMPRISED OF Board-Certified Orthopaedic Spine Surgeons Rafael Levin and Nomaan Ashraf in conjunction with Board-Certified Physiatrist Jonathan Lester, Comprehensive Spine Care has established a reputation as one of the most skilled and unique spine practices in Bergen County with an expertise is in all types of spine conditions. Although they practice using the most recent-evidence based methods, the group prides itself on being old-fashioned when it comes personalized attention between patients, doctors and staff.
"We specialize in degenerative disc disorders, sports related injuries, scoliosis and minimally invasive surgery, however, the practice remains conservative in nature with surgery always as a last resort," emphasizes Dr. Levin. With an integral part of the practice focusing on pain management, there's a Board Certified Physical Medicine and Rehabilitation Specialist on board, offering pain management interventions along with exercise-based Physical Therapy services to optimize quality of life.
Comprehensive Spine Care, P.A.
466 Old Hook Rd., Suite 16, Emerson, NJ 07630
925 Clifton Ave., Suite 200, Clifton, NJ 07013 | 201.634.1811
compspinecare.com