The Faces of Sustainable Beauty: Frank Flores and Angela & James Alba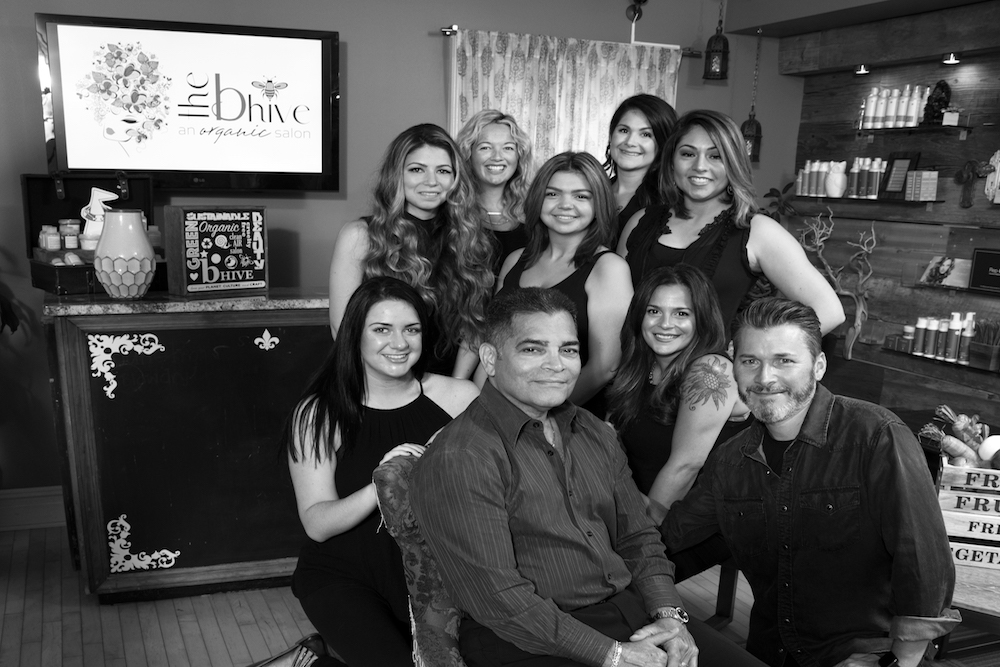 THE B HIVE SALON is without a doubt the buzz around town. This certified "Green" salon is a steward of the environment winning local, national and international awards. The wind and solar powered space is appointed with reclaimed barn siding and recycled furniture and relics, but the physical space is just the start.
Every staff member is highly trained, receiving ongoing education in the best non-toxic, clean air hair products and color. All of the products used are organic, cruelty-free, gluten-free and/or vegan as well. In fact, every facet of the salon has been designed as a commitment to the health of their staff, patrons and our planet.
Its name pays homage to the retro beehive hair style, and the importance of bees to the planet, but the message is much bigger than experts in hair.
The Bhive Salon
269 Broadway, Hillsdale, NJ 07642 201.470.4483
bhiveorganicsalon.com