The Grocery Express Lane
Save time, money and stress by grocery shopping online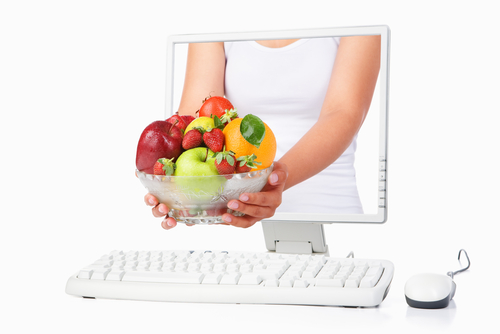 There's something to be said for browsing the frozen foods in your slippers. Now that a trio of local supermarket chains offer online shopping and grocery delivery services, the weekly ritual of pacing the grocery aisles—and braving crowds, bad weather and hectic parking lots to do so—may become a mere memory.
Browse more than 25,000 items at SHOPRITE FROM HOME (1-800-746-7748, www.shoprite.com), which offers delivery ($19.90) or curbside pick-up ($12.95) daily at select Bergen locations (orders are typically ready in four hours). Items cost the same as those in the store, and home shoppers are privy to all sales, specials and rewards.
Stop & Shop offers next-day delivery of orders $60 and up through its PEAPOD BY STOP & SHOP (1-800-573-2763, www.peapod.com). Online prices are comparable to those in stores, and selections include the supermarket's most popular brands and sizes ($6.95 fee for orders over $100; $9.95 for orders under $100). The website also lets shoppers view products' nutrition facts and ingredients.
Items delivered through A&P'S (1- 866-443-7374, www.apfreshonline.com) home-delivery program are hand-picked by personal shoppers at local stores. All store items are available online; fees range from $5 (orders of more than $200) to $10.95 (orders under $99.99). First-time customers receive $10 off orders of $50 or more.
After your first order, all three services allow you to save your list for speedier shopping the next time around.
Related Read: Bergen County Farmers' Markets