The Physical Medicine and Rehabilitation Center, P.A.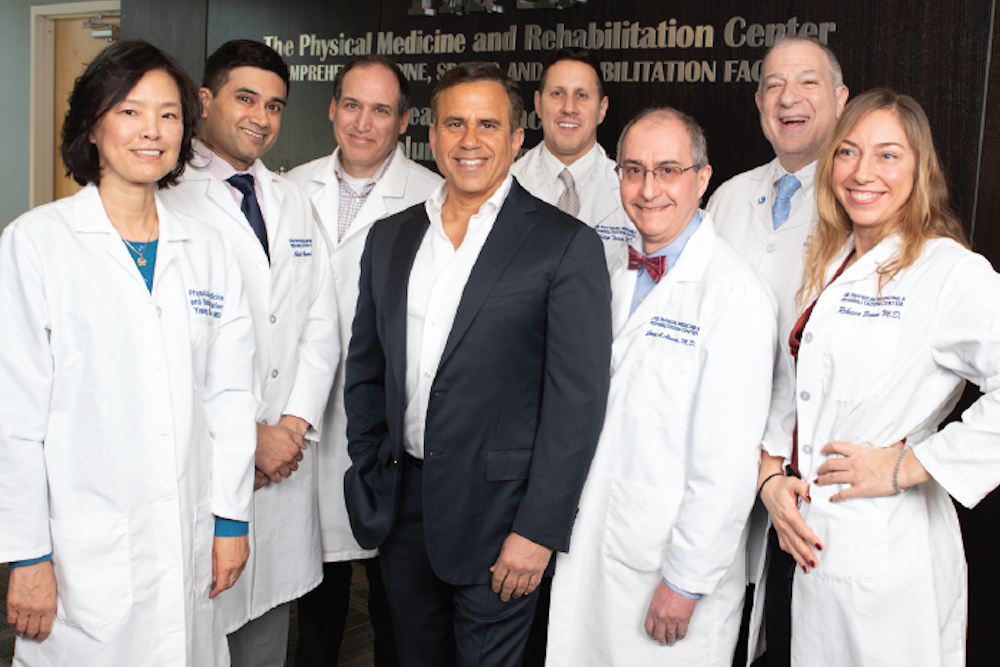 HAVING DOCTORS WHO LISTEN CAREFULLY when patients tell us "where it hurts" is more than common sense. It's good medicine.
At the Physical Medicine and Rehabilitation Center, we take the time to learn about your pain and its history. With this understanding, a thorough physical examination is performed and a program is developed to maximize your improvement. Our doctors utilize the most advanced medical diagnostics including ultrasound and radiological guidance to accurately diagnose and treat your pain. We offer expert Physical and Occupational therapy, Osteopathic Manual Medicine, and Acupuncture to compliment our highly advanced treatments. These include the latest innovations in Regenerative Medicine, such as image guided spinal and joint injections, epidurals, PRP and stem cell treatments, all of which are carefully coordinated with the highest level of care.
Our physicians are on the teaching staff at Columbia University. Dr. Jeff Pavell is Chief of Rehabilitation Medicine at Englewood Health and on staff at Hackensack Meridian School of Medicine. Dr. Pavell, along with Dr. Donald Liss and their colleagues, will help find the answers to relieve your pain.
500 Grand Ave., Englewood, NJ 07631 • 201.567.2277 • rehabmed.net