The Scoop on Weight Loss Surgery
A doctor explains these challenging but rewarding procedures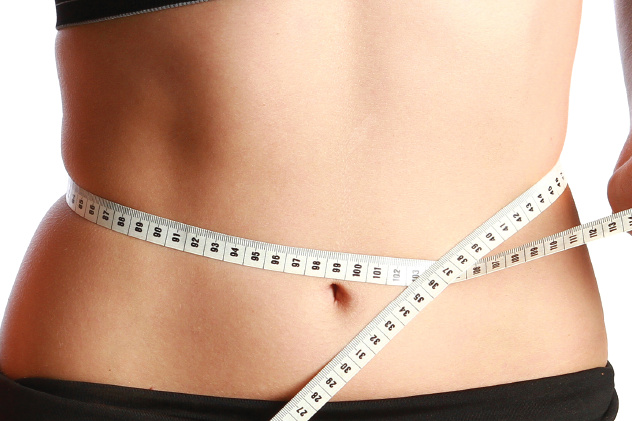 Bariatric surgery is not for the fainthearted. In addition to the risks inherent in any surgery, it requires dramatic lifestyle changes in order to ensure and protect significant weight loss.
For the obese, however, the surgery can be quite literally a lifesaver. As the weight comes down, so do the risks of related conditions such as diabetes, heart disease or sleep apnea. There are three basic types of operations available to candidates for bariatric surgery.
For more insight, NJ Fit talked to Naveen Ballem, M.D., of Bariatrx in Glen Ridge, medical director of the Weight Loss Institute of New Jersey at Clara Maass Medical Center in Belleville:
What's new in the field of bariatric surgery?
For me, one of the greatest things about what I do is the resolution of Type 2 diabetes. This is one of the worst diseases to live with, over time causing damage to almost everything in the body. With gastric bypass, we are seeing the resolution and remission of diabetes up to 90 percent of the time.
What type of surgery do you most often recommend?
We might make a suggestion, but ultimately the patient chooses because he or she will have to live with the surgery. Gastric bypass provides the greatest weight loss, but some vitamins aren't absorbed well afterward, so patients need a strict vitamin regimen. It also requires changes like not eating bread and drinking water after, not with, meals.
The gastric band is a very good option, and over time the band can be adjusted with a simple bedside procedure. It's not a magic bullet—you still need to eat right and exercise—but it is a tool that helps people. Quality of life seems to be least affected with the gastric sleeve. People are able to tolerate more types of food. It also seems to bring the greatest amount of appetite suppression. My sleeve patients tell me that they almost have to remind themselves that it's mealtime and they should eat something. However, it is a permanent change in the anatomy.
How should a person go about choosing a bariatric surgeon?
It's important for a patient to find a surgeon who offers all three types of procedures. If all one does is bands, that's what you'll get, but it may not be the best thing for you. You also want a surgeon who is part of a bariatric program that offers seminars and support groups, and who gets the family involved. These support systems are critical in long-term compliance. You need a surgeon with whom you communicate well.
Weighing the options
Gastric band:
An adjustable band is placed via laparoscope around the upper part of the stomach, separating the stomach into a small pouch above the band and larger pouch below. The small pouch leads to a feeling of fullness after a small amount of food.
Expected weight loss: 40 to 50 percent of excess weight after two years
Pros: The band is adjustable and removable and does not permanently alter the anatomy.
Cons: High rate of re-operation. Most patients have difficulty tolerating red meat, pasta, rice, fresh bread and fibrous foods.
Gastric bypass:
In the most common version, known as Roux-n-Y, a large section of the stomach is stapled off, leaving only a small pouch. This pouch is then connected directly to the middle portion of the small intestine, bypassing the upper portion. As a result, fewer nutrients and calories are absorbed. The procedure is usually done via laparascopic surgery.
Expected weight loss: about one-half to two-thirds of excess weight within two years
Pros: Gastric bypass patients tend to lose the most weight. Improvements in obesityrelated conditions like diabetes and sleep apnea are common.
Cons: The procedure is difficult to reverse. Some patients develop long-term deficiencies of Vitamin B12, folate and iron. High-sugar or high-fat foods may lead to abdominal cramping or diarrhea.
Gastric sleeve:
In this laparascopic surgery, a large part of the stomach is removed, leaving a pouch about the size and shape of a banana. The smaller stomach produces less ghrelin, a hormone associated with hunger.
Expected weight loss: up to half of excess weight within two years
Pros: Procedure is minimally invasive. Patients retain the ability to digest food normally.
Cons: Procedure is irreversible.
Related Read: Makeover Challenge