The slice is right
Village restaurant based on sustainability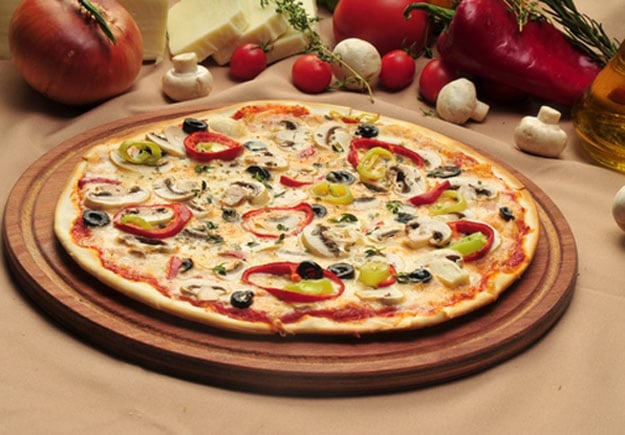 There's red pizza and white pizza. But "green" pizza is the specialty at Ridgewood's PIZZA FUSION (201-445-9010, www.pizzafusion.com). Nestled on Godwin Avenue, the eatery is certified by LEED (Leadershipin Energy and Environmental Design) and keeps the earth in mind with every slice, serving pizzas and other fare made in-house with 80 percent organic ingredients.
Decked out with eco-friendly touches such as recycled barn wood tables, zero-VOC paint and com- pact fluorescent light bulbs, the restaurant offers waiter service or local delivery with energy-efficient Smart Cars. "Anything that's not organic is all-natural, and we also offer gluten-free and vegan options," says General Manager Byron Roberts, adding that all meats are certified humane and preservative and hormone free. "We've gotten a huge response from the community—people really like that we care about what we put into our food."
About that food—available in small (6-inch by 9-inch) or large (9-inch by 18-inch) sizes, the oval-shaped pies are made with organic white or all-natural multigrain crust, organic sauce and your choice of toppings, from aged Parmesan to artichokes to pan-roasted steak. An added incentive to come back for more? The restaurant credits customers 25 cents for every pizza box they return.