There's So Much To Sea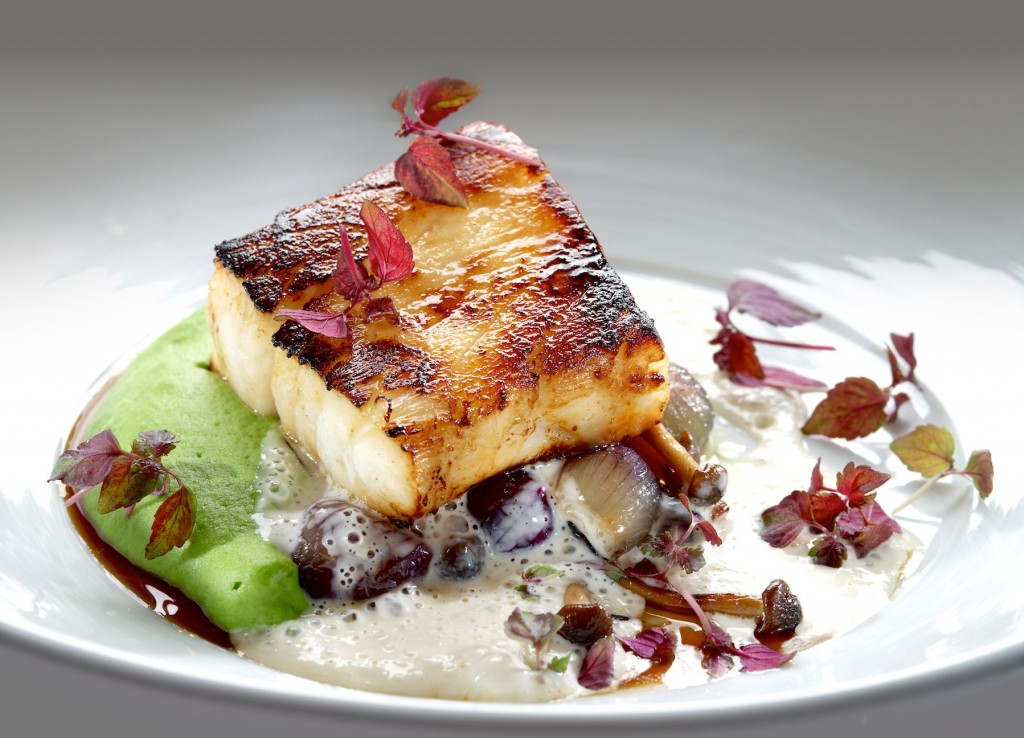 It's a truism of dining out that if the view is eye-popping, it rates star billing over the cuisine. But I forgot that rule about halfway through my seafood risotto recently at the Haven Riverfront Restaurant & Bar in Edgewater. Yes, the Hudson was only 30 or 40 feet away, and Midtown Manhattan lay before me across the water, an aurora borealis of skyscraping shimmer. Yet by my seventh succulent chunk of lobster, scallop and shrimp—coated in a creamy sauce featuring black rice (riso venere) with sweet corn and mascarpone—I had eyes only for the handsome presentation on the plate, give or take a covetous glance at my neighbor's intriguing pretzel-crusted fried calamari.
Opened recently, Haven is the somewhat more buttoned-up cousin of the same owners' decade-old 3 Forty Grill in Hoboken. Here executive chef Peter Larsen, a graduate of the Royal Culinary Academy of Copenhagen and a veteran of The Godwin and Artisanal in Manhattan, offers New American cooking with a seafood emphasis.
"People keep telling us, 'We needed something like this here,'" says managing partner Kerri-Ann Sweeten, who's glad the fall opening gave the restaurant a decent interval to "work out the kinks" before spring brings the added challenge of outdoor seating for 72. "It'll be like adding another whole restaurant," she says.
Haven is open for dinner seven nights a week and for brunch 11 a.m.–3 p.m. on weekends, and if you pass on the $16 "Haven Burger," entrees range from $27 to $36. —TIMOTHY KELLEY
Haven Riverfront Restaurant & Bar, 2 Main St. (for GPS , input 45 River Rd.), Edgewater, 201.943.1900; havenedgewater.com