Thinking Long-Term
Insurance you buy today could make life easier in years to come.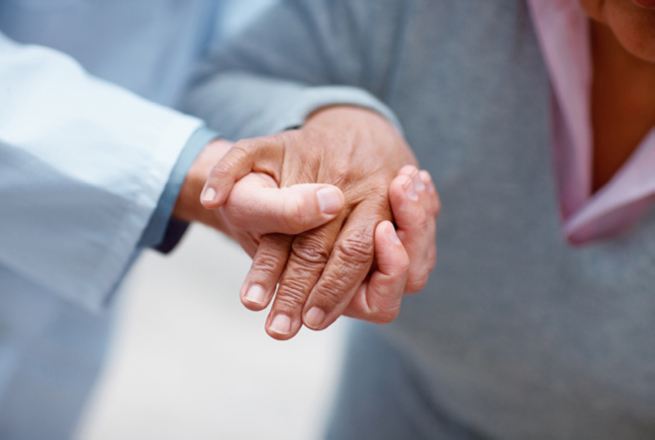 LONG-TERM CARE
CAN BE EXPENSIVE.
In New Jersey, says attorney Shana Siegel, costs for care tend to be higher than average—as much as twice as high for nursing homes or assisted living. Bear that in mind as you check out these 2010 national averages:
>>$205 per day or $6,235 per month for a semi-private room in a nursing home.
>>$229 per day or $6,965 per month for a private room in a nursing home.
>>$3,293 per month for care in a one- bedroom unit in an assisted living facility.
>>$21 per hour for a home health aide.
>>$19 per hour for homemaker services.
>>$67 per day for adult day care services.
SOURCE: U.S. DEPARTMENT OF HEALTH AND HUMAN SERVICES
Most people find it difficult to imagine themselves someday needing long-term care. But it's a fact that as modern medicine helps us live longer, more and more of us reach a stage when daily help becomes a necessity.
On average, women require long-term care for almost four years, while men need it more than two. That care can be costly (see box at right), and Medicare, Medicaid and private health insurance don't provide nearly enough to make it affordable for those of modest means.
Long-term care (LTC) insurance pays for things traditional health insurance doesn't cover, including personal and custodial care in your home or another facility. Statistics show that of people who buy LTC insurance, roughly half will use it someday. That's actually a high percentage—we buy fire and flood insurance, for example, to guard against possibilities far more remote. But this coverage is a major expense.
"Buying LTC insurance is like buying a car—choices range from 'no frills' to the luxury model," says Shana Siegel of WanderPolo & Siegel in Woodcliff Lake, an attorney who specializes in elder law and long-term care issues.
Being insured in this way can give you more flexibility, says Siegel. "Under current Medicaid rules, many people's incomes are too high to pay for at-home care, though Medicaid will cover care in a nursing home," she explains. "So LTC insurance may allow people to stay in their homes longer."
Having a way to pay for professional care in the home may make life easier for you—and your family too. "When people don't have LTC insurance, often they do without caregivers or the family tries to fill the gap," says Siegel. "Family caregivers become overwhelmed, and they often wait too long to bring in a professional as their loved one gets sicker or develops more hazardous conditions."
An LTC policy, she notes, also may allow you to pass assets on to a spouse and children instead of losing them. "Under current rules, you're penalized for financial gifts made within five years of applying for Medicaid," she explains. "So if you get a diagnosis of Alzheimer's disease, you can't suddenly transfer your assets to your spouse or kids. If you have LTC insurance, it can pay for care during that five-year period."
So what's the downside? "Cost, really," Siegel says. Policies have become quite expensive. A 55-year-old single person may pay from $2,000 to $4,000 per year, depending on his or her state of health and on how extensive the coverage is. And generally the older you are when you buy, the more you pay. Couples may save a bit by purchasing coverage together.
Typically rates are not fixed, so premiums climb no matter when you buy a policy. If the rates get too high, you may not be able to continue coverage.
"But suppose a couple buys coverage at 55 and pays $120,000 in premiums over 20 years," says Siegel. "That benefit could be worth $330,000 in coverage—and if the policy has an inflation rider it could rise to $700,000 by the time it's needed."
On balance, Siegel says, "I believe that for the vast majority of people LTC insurance is cost-efficient."
The state of New Jersey offers "a nice plus to entice people" to purchase coverage, she adds, via the New Jersey Partnership for Long-Term Care. It enhances the benefits of certain types of policies, so that if you use up all your benefit, you're still allowed to preserve more of your assets, she says. And you can make LTC more affordable through income taxes. "The LTC premium is a medical deduction, so if you meet your threshold, it could be deductible," Siegel says.
She believes in making LTC decisions early. "As policies have grown more costly, I've found that getting in earlier means a lower rate," she says. Even though the premium may go up, she adds, the policy will still be cheaper than those bought later on. Also, older adults are more likely to have pre-existing conditions that could disqualify them from coverage. "I think people in their 40s should be looking at LTC insurance," says Siegel. "And the 50s are a great time to buy." —DAVID LEVINE