Top Doctors 2017
The best doctors in Bergen County.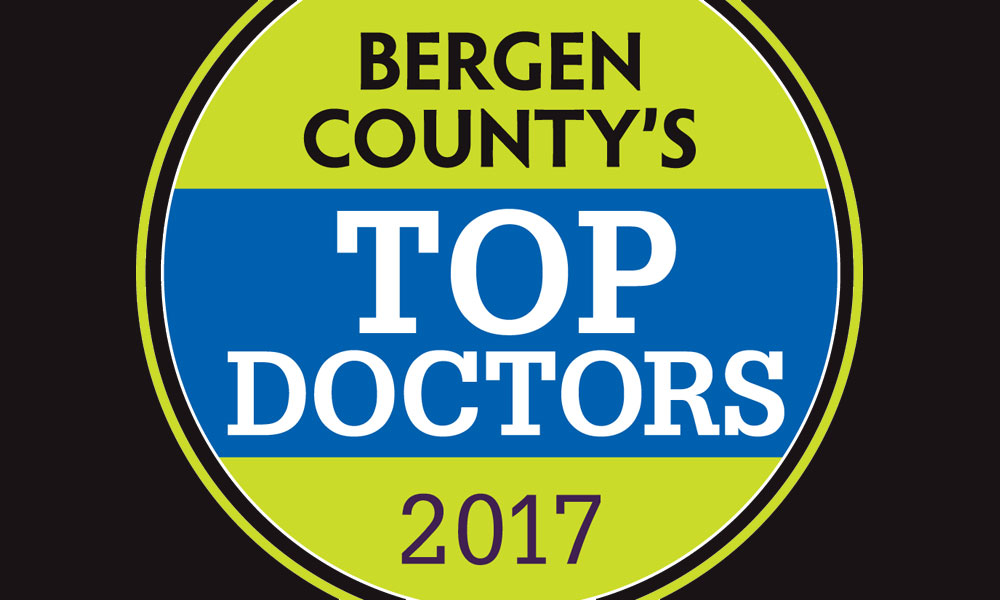 Bergen County is home to some of the most prominent and sought-after physicians in the country. To help you find the best of the best, across more than 60 specialties, BERGEN magazine commissioned Professional Research Services (PRS) of Troy, Michigan to conduct a peer-review survey of thousands of practicing and active physicians across the county. Doctors were asked to select peers whom they deem are the best within their practice areas and whom they would seek out for particular procedures.
All the final honorees were fact-checked with the State of New Jersey and the New Jersey Division of Consumer Affairs License Verification System. The highest vote getters within each specialty who are in good standing with the state are included here in the first annual "Bergen County's Top Doctors" list.
While not every outstanding area doctor is listed in "Bergen County's Top Doctors," we think you will find it to be a valuable resource in the future for all your physician needs.
---
Bergen County's Top Doctors 2017: Listings
Click to see the top doctors in each category:
Addiction Medicine
Allergy and Immunology
Anesthesiology
Breast Surgery
Cardiac Surgery
Cardiology
Child Psychiatry
Clinical Genetics
Colon and Rectal Surgery
Critical Care Medicine and Pulmonary Disease
Dermatology
Ear, Nose and Throat
Endocrinology, Diabetes and Metabolism
Family Medicine
Gastroenterology
General Surgery
Geriatric Medicine
Gynecologic Oncology
Hand Surgery
Hematology and Oncology
Infectious Disease
Internal Medicine
Maternal and Fetal Medicine
Neonatal and Perinatal Medicine
Nephrology
Neurology
Neurosurgery
Nuclear Medicine
Obstetrics and Gynecology
Occupational Medicine
Ophthalmology
Orthopedic Surgery
Pain Medicine
Pediatric Cardiology
Pediatric Dermatology
Pediatric Endocrinology
Pediatric Gastroenterology
Pediatric Hematology and Oncology
Pediatric Infectious Disease
Pediatric Neurology
Pediatric Neurosurgery
Pediatric Pulmonology
Pediatric Sleep Medicine
Pediatric Surgery
Pediatric Urology
Pediatrics (General)
Physical Medicine and Rehabilitation
Plastic and Reconstructive Surgery
Podiatry
Preventive Medicine
Psychiatry
Radiation Oncology
Radiology
Reproductive Endocrinology/Infertility
Rheumatology
Sleep Medicine
Sports Medicine
Thoracic Surgery
Urology
Vascular Surgery
Vascular/Interventional Radiology
---
Bergen County's Top Doctors 2017: Profiles