Turkey Talk
Looking to bring a few new tricks to the table this Thanksgiving? Our readers share their favorite turkey recipes and traditions!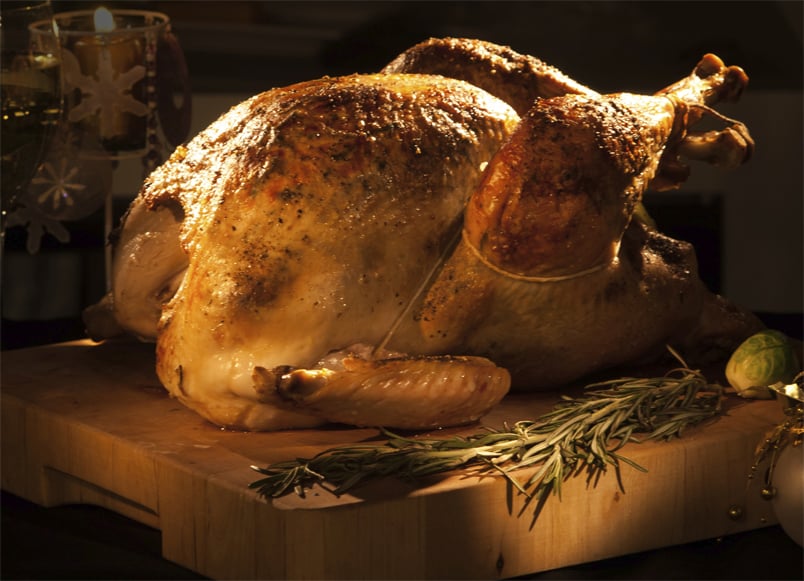 Since Steven Kaplan and his wife moved to Demarest in 2006, they have been hosting more than 40 friends and family members for Thanksgiving each year. "It's our favorite holiday," he says, "and I'm always in charge of the turkey preparation." Which means brining (soaking in salted water) and deep-frying.
Kaplan typically brines three turkeys for at least 24 hours, lets them dry and then deep-fries the birds in peanut oil. "It cuts the cooking time by a third and is always amazing—moist and flavorful," he reports. "Once you fry a turkey, you can never go back to roasting." Note: "This is an outdoor sport. Don't try it indoors."
Here's his recipe for the perfect deep-fried turkey:
For The Brine:
■ 6 quarts water
■ 1 3⁄4 cups coarse salt, plus more for seasoning
■ 1 cup sugar
■ 3 medium onions, peeled and coarsely chopped
■ 3 leeks, white and pale-green parts only, washed well and coarsely chopped
■ 3 carrots, peeled and coarsely chopped
■ 3 celery stalks, coarsely chopped
■ 3 dried bay leaves
■ 6 sprigs thyme
■ 6 sprigs flat-leaf parsley
■ 1 tb. whole black peppercorns
1. Combine 2 quarts of the water with remaining brine ingredients in a medium saucepan and bring to a boil, stirring until salt and sugar have dissolved completely.
2. Transfer to a large pot (at least 5 gallons) and add remaining 4 quarts of water. Let cool completely.
3. Lower the turkey, breast first, into the brine. Cover and refrigerate for 24 hours.
4. Remove from brine and pat dry with paper towels. Let stand at room temperature for 2 hours.
To Deep-Fry:
To determine how much oil you'll need for frying, place the turkey in the stockpot you will use and add water until bird is submerged. Mark the water line, and use that line as a guide when adding oil to the pot. (You don't want the oil to overflow when the turkey is placed in the hot oil.)
Dump out the water and make sure the pot is completely dry before filling it to the mark with peanut oil. Heat oil to 350 degrees. When the turkey is completely dry and at room temperature, lower it very slowly into the stockpot (wearing hand and eye protection), making sure it is fully submerged. The turkey is fried for 3–5 minutes per pound. Perfection!
---
Safety Tips From The Front Line
Kenneth J. Price of Rochelle Park has taught many people how to deep-fry a turkey, and not one bird has gone flying through the air. "That is pure Hollywood fiction," he says. Below, Price shares his tips for outdoor frying using a propane-fueled burner.
■ Always fry 10 feet away from any building structure.
■ Never use more than 3 gallons of oil per fry.
■ Always use a 30-quart pot for frying.
■ Make sure your turkey is completely dry before lowering it into the oil. (Most fryer fires are caused by a wet turkey being placed into hot oil.)
■ Keep a non-water-based fire extinguisher close by… just in case.