5 Places To Donate Toys In Bergen County
The people on your list aren't the only ones who deserve a gift this season. Consider a donation to a local toy drive and put a smile on someone else's face.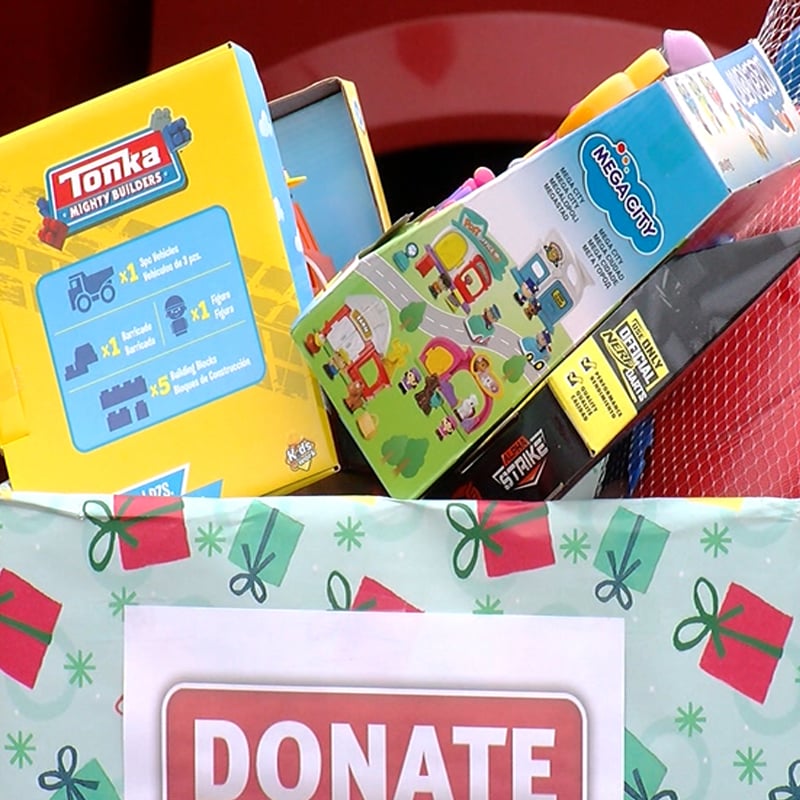 Whether they've been naughty or nice this year, everyone deserves to smile and be happy during the holidays. We're certain you picked the perfect gift for everyone on your list, so why not give someone less fortunate the same joy? 
There are several opportunities for Bergenites to take the next step in the season of giving by donating a present or two to a local toy drive. Toy donations will be delivered to kids in need—from children whose families cannot afford to buy presents to little ones who are spending the holidays in a hospital. Below are five toy drives to consider:
Operation Toy Train is collecting donations for Toys for Tots through December. New, unwrapped toys can be dropped off this month at Kuiken Brothers locations in Emerson, Fair Lawn, Garfield and Midland Park, as well as Orange Lantern in Paramus and YESS Boxing & Barbell Club in Dumont. In addition, the Toy Train will make brief stops on Dec. 10 at CVS Pharmacy in Rochelle Park, Hot Dog Caboose in Midland Park, Wyckoff PTO Economy Shop and Enterprise Rent-A-Car in Oakland. Click here to see the train's schedule.
Stacy Esser Group in Tenafly is collecting gently used toys to be donated to children through Second Chance Toys. Clean, used toys in working condition can be dropped off from 10 a.m. to 12 p.m. on Dec. 10 at locations in Woodcliff Lake and Upper Saddle River.
RE/MAX Trading Places in Hasbrouck Heights is collecting donations from 12 to 3 p.m. Saturday, Dec. 10. New, unwrapped toys will be accepted, and donors can enjoy refreshments when they drop off presents. Donations will benefit Hackensack Meridian Children's Health.
The Policemen's Benevolent Association (PBA) Local 67 and other PBAs in Bergen County are holding their annual toy drive through Dec. 15. Most Bergen County police departments are participating in the toy drive and are accepting new, unwrapped toys, gift cards and monetary donations. Gifts can be dropped off at your local police station, or contact them for additional drop-off locations in your town.
Becton Regional High School in East Rutherford is collecting new toys for another group in need: shelter animals. Interested donors can deliver new dog and cat toys to the school through Dec. 22. All toys will benefit the Bergen County Animal Shelter in Teterboro. Rawhide will not be accepted.
Did we miss an upcoming toy drive? Let us know on Instagram @bergenmagnj.