Where to Find Women's Fashion in Bergen County
Where to get personalized service and find the latest trends and designers of women's clothing in Bergen County.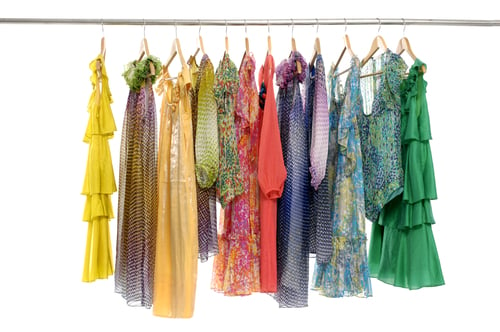 1. TOP PICK: HARTLY FASHIONS
104 Westwood Ave
Westwood
201.664.3111
hartlyfashions.com
Bet you didn't know you had a styling team at your fingertips. Through these doors you'll find an on-site makeup artist, a personal shopper and a seamstress, plus 4,000 square feet of head-to-toe merchandise. All you have to do is show up—oh, and bring that skirt you can't make work, and they'll help you with that too.
2. AMBIENCE BOUTIQUE
22 The Promenade
Edgewater
201.945.9599
shopambience.com
3. BB CLOVER
181 E. Franklin Turnpike
Ho-Ho-Kus
201.251.9800
4. D'MONI
48 E. Ridgewood Ave.
Ridgewood
201.447.1330
dmoni.net
5. GITO
16 S. Dean St
Englewood
201.541.7330
gitostores.com
6. GUESS WHAT'S NEW
32 Westwood Ave
Westwood
201.666.0202
guesswhatsnew.com
7. HAMRAH'S
2 Piermont Rd
Cresskill
201.871.4444
hamrahs.com
8. LA SCALA
30 W. Palisade Ave
Englewood
201.541.1119
9.MALUKA BOUTIQUE
391 Clinton Ave
Wyckoff
201.485.8393
shopmaluka.com
10. SUTTON EAST
637 Wyckoff Ave
Wyckoff
201.891.2900
11. YANSI FUGEL
66 E. Ridgewood Ave
Ridgewood
201.493.7060
yansifugel.com