Where to Go for a Great Mojito
The classic summer cocktail complements the mouth-watering cuisine at these four Cuban restaurants.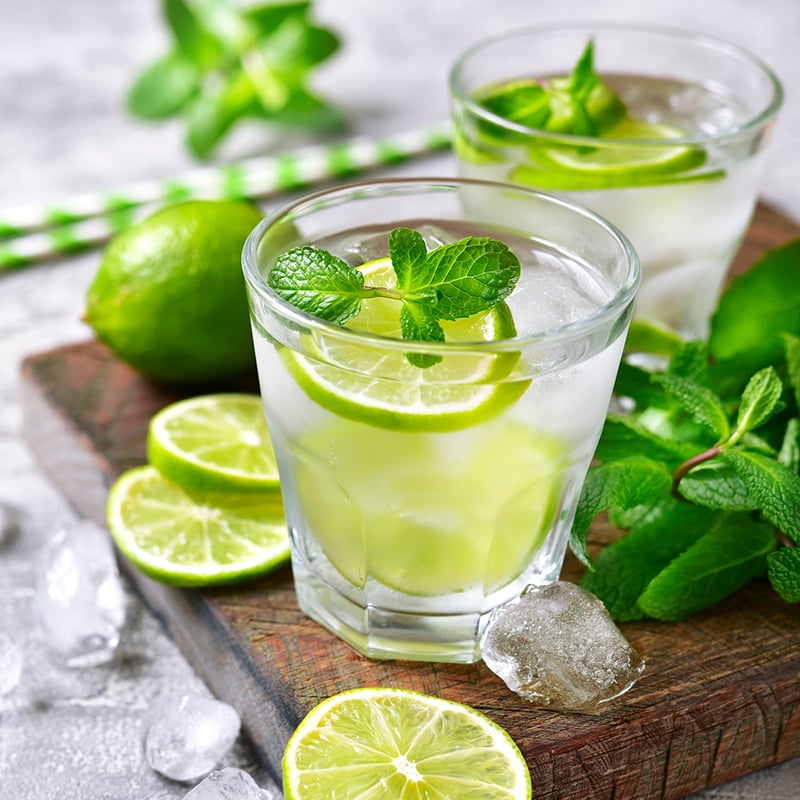 Hard seltzer is trendy, and sangria and frozen daiquiris keep you cool (and they look good on the 'Gram), but those aren't the only beverages that can help you unwind this summer. While other colorful cocktails may be the first to appear on your radar, don't turn your back on a mojito this season.
You know the drink: Originating in Cuba, it's made with white rum, lime juice, club soda, sugar (or simple syrup) and beautiful green mint leaves. Of course, you can add other ingredients to concoct something unique. Regardless of your palate preferences, the mojito is a quintessential summer sip: The refreshing, sweet and citrusy flavor seemingly transports you to a tropical island, even if you're sweltering in the Jersey humidity. That's the perfect reason to order one this weekend (never mind that National Mojito Day is this Sunday, July 11).
For an authentic experience, take a trip to one of our favorite Cuban restaurants in Bergen County, where the mojitos complement the cuisine to a tee:
354 Steakhouse, Cliffside Park. Though steak is this name of the game, this restaurant also specializes in traditional Cuban food and drink, including mojitos from the bar.
*354 Lawton Ave., Cliffside Park, 201.941.0499
Casual Habana Café, Hackensack, New Milford. You know it's good when a mojito in a traditional highball—not the delicious ropa vieja—is front and center on the restaurants' website.
*125 Main St., Hackensack, 201.880.9844; 200 Main St., New Milford, 201.576.0400
Kuba, Fort Lee. The menu is filled with old-fashioned Cuban dishes as well as Cuban-Asian fusion, but the restaurant doesn't mess around with the ingredients for its tried and true mojito.
*2139 Hudson Ter., Fort Lee, 201.585.1601
La Havana 59, Moonachie. The cocktail game is strong at this popular restaurant, and mojitos are offered in various flavors. We prefer an old-school lime mojito, but you can mix it up with fruit like coconut, mango, guava, passionfruit and more.
*110 Moonachie Ave., Moonachie, 201.964.9515
What's your go-to spot for a great mojito? Tell us @bergenmagnj, and maybe we'll see you there this summer!