Your Stolen Life
10 tips to guard against identity theft.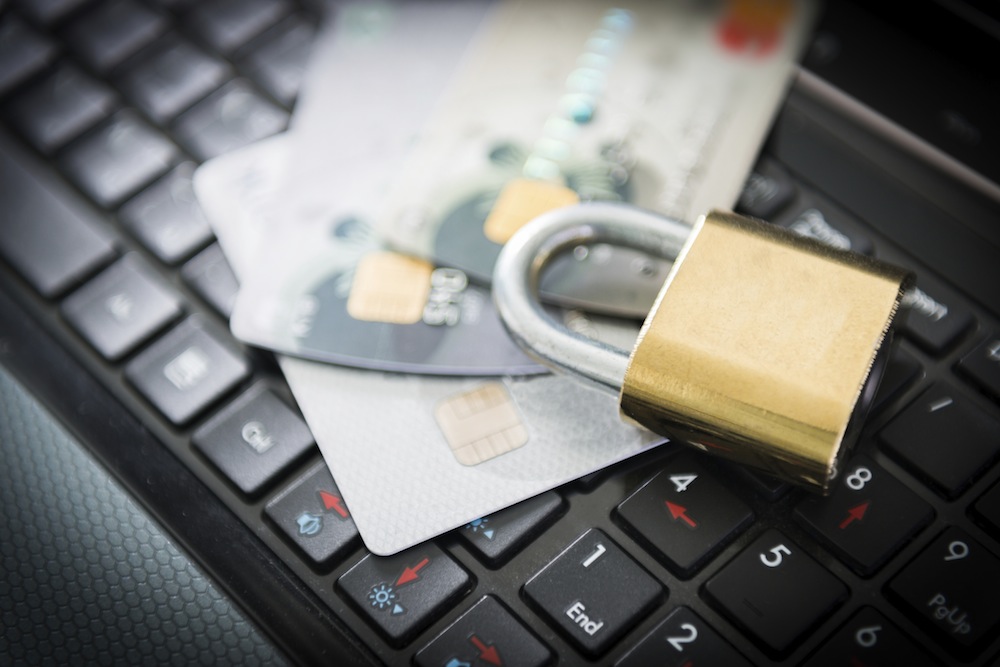 Everything comes out all right in the 1946 movie A Stolen Life, in which Bette Davis plays identical twins, one of whom steals the other's identity. But if a thief steals your life, no happy ending is assured.
"Identity theft is a major problem," says Kenneth Metsky, CPA, a partner with the Livingston office of accounting/consulting firm Citrin Cooperman. "We all need to be vigilant to secure our personal information." A hacker who gets hold of your personal data, he warns, can open fraudulent credit card accounts and run up bills in your name. Your finances, credit—and reputation—could suffer for years.
To avoid this fate, heed these do's and don'ts:
1. DO make sure a Web page is secure—that is, professionally encrypted against hackers—before entering personal data. According to Ted Byer, CPA, a financial planner with Smolin Lupin in Fairfield, encrypted pages have Web addresses that begin with "https" ("hypertext transfer protocol secure").
2. DO monitor bank statements for unauthorized withdrawals and get an annual credit report to check for suspicious activity. Under federal law, the credit-monitoring companies Experian, TransUnion and Equifax (experian.com, transunion.com and equifax.com) must send your report free on request once a year. Scour the list of credit lines, advises Damien Paumi, a financial planner with Nivisoccia Wealth Advisors in Mount Arlington, and make sure none of them are open without your consent.
3. DO stop credit card solicitations. Banks and other companies you're doing business with sell your name and address to direct-mail marketers, which use that information to mail you credit card offers. These mailings are dangerous, Byer says, because someone else could intercept them and set up a fraudulent account in your name. Stop the solicitations by calling companies of which you're a customer and asking that they cease selling your information.
4. DO shred outdated documents containing personal data, Metsky says, including receipts, insurance forms, physician statements, checks, bank and credit card statements and expired charge cards. Byer suggests using a cross-cut shredder, which cuts paper into smaller pieces than a cheaper strip-cut shredder. (Shred the labels from used prescription bottles too.)
5. DO consider an identity theft protection service. For a monthly fee, Paumi and Byer note, companies such as LifeLock and AllClearID will monitor your data on an ongoing basis, alert you if your data is breached and help you recover your loss.
6. DON'T email personal data. If a company you're doing business with requests your Social Security number, credit card account number or other personal data, give the information through the company's secure online portal or over the phone, Paumi suggests. But before sending anything, Metsky warns, call the company. Ask why they need your information and how they plan to use it. Also, don't reply to an email from an address you don't recognize.
7. DON'T fall for unbelievable deals. Often, according to Mark Jansen, Nivisoccia's information technology director, hackers masquerade as established retailers. They send falsely branded mass emails inviting you to "click here" for an outrageous discount, but the link activates a "spyware" program that intercepts your data.
8. DON'T carry your Social Security card. Store it in a strongbox or other secure place to prevent loss or theft.
9. DON'T apply for credit at point of purchase. Some chain retailers offer deep discounts on merchandise if you apply on the spot for their branded credit card. If you take the bait, Byer says, you're giving a stranger (the salesperson) access to your information. (And anyway, Byer adds, opening that extra account could lower your credit score. "Is that a price you really want to pay to save 15 percent on a shirt or blouse?" he asks.)
10. DON'T access secure sites in public or use a public ATM, advises Byer. In coffee shops and bookstores the WiFi typically is unsecure, and someone could be spying as you strike those keys. Sometimes, when an ATM is outdoors or in a supermarket, hackers can attach small, deceptively designed skimming devices to them that pick up your account and routing numbers. For that reason, he advises, use only the indoor ATM at your local bank.