6 Bergen Bars With Live Music This Summer
Want to enjoy a summer concert… in air conditioning? These Bergen bars are hopping with live local bands almost every day of the week.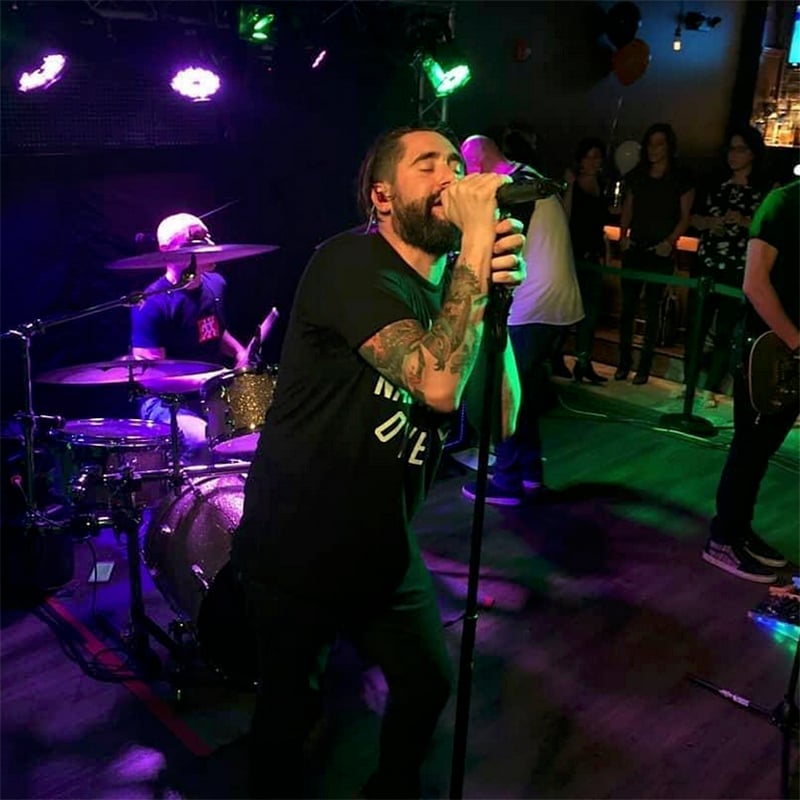 There's no shortage of summer activities here in Bergen County, between street fairs, outdoor photo ops and even a "planet parade"—but sometimes in July, don't you just want a little…air conditioning?
Outdoor concerts are fun and all, but there are plenty of bars here in Bergen County that offer live music too with bands that are impressive and concert-going experiences that are just a bit less sweaty. Here are a few worth checking out this month:
Midland Brew House, Saddle Brook. This popular spot is a great place to watch the game or catch some great live music. Saturday nights are a full-on party at MBH, where local bands take the stage until 3 a.m. Prefer an earlier bedtime? There are select Thursday night concerts too beginning at 8 p.m. Check out their upcoming shows on their Instagram page @midlandbrewhouse.
*374 N. Midland Ave., Saddle Brook, 201.797.0070
The Orange Lantern, Paramus. Every Saturday night and Tuesday night, this sports bar off of Route 17 hosts local bands live on stage, including Grateful Dead tribute bands Tuesdays from 8 to 11 p.m. If you prefer to sing along, don't miss their Wednesday karaoke starting at 8:30 p.m. Check out their July concert lineup here.
*15 Firehouse Ln., Paramus, 201.652.4443.
The Shannon Rose Irish Pub, Ramsey. Complement a night of Irish bar food and specialty cocktails with some live tunes every Friday, Saturday and Sunday this month. Shows start at either 9 or 10 p.m., and this place has all genres covered, from rock n' roll to cover bands to classic pop hits. Check out the July events calendar HERE.
*1200 Rte. 17 North, Ramsey, 201.962.7602
Steel Wheel Tavern, Ridgewood. Across from the Ridgewood train station lies this gem of a restaurant, which has live music six days a week all year round. Whether you like rhythm and blues, top 40, classic rock or acoustic guitar riffs, SWT has something for everyone. And sure, it's not live, but they also host a DJ dance party every Saturday night if that's your jam. Check out the July events calendar HERE.
*51 N. Broad St., Ridgewood, 201.882.1800
Tommy Fox's Public House, Bergenfield. Tuesday and Wednesday night trivia, Thursday night karaoke and Friday night Happy Hour mean it's always a good time at Tommy Fox's. They also have life performances on occasional weekends as well, from one-man bands to rock groups. Check out their upcoming shows on their Instagram page @tommyfoxs.
*32 S. Washington Ave., Bergenfield, 201.384.0900
Twin Door Tavern, Maywood. Weekends are always eventful at this family-owned and operated bar, with its live entertainment every Thursday, Friday and Saturday night. Check out their July lineup on their Instagram page @twindoortavern.
*122 W. Pleasant Ave., Maywood, 201.843.8022
What's your favorite Bergen bar to check out live music? Tell us on Instagram @bergenmagnj!