Dumpling Varieties To Try In Bergen
These hot, bite-sized treats are the perfect dish as fall's cooler days approach.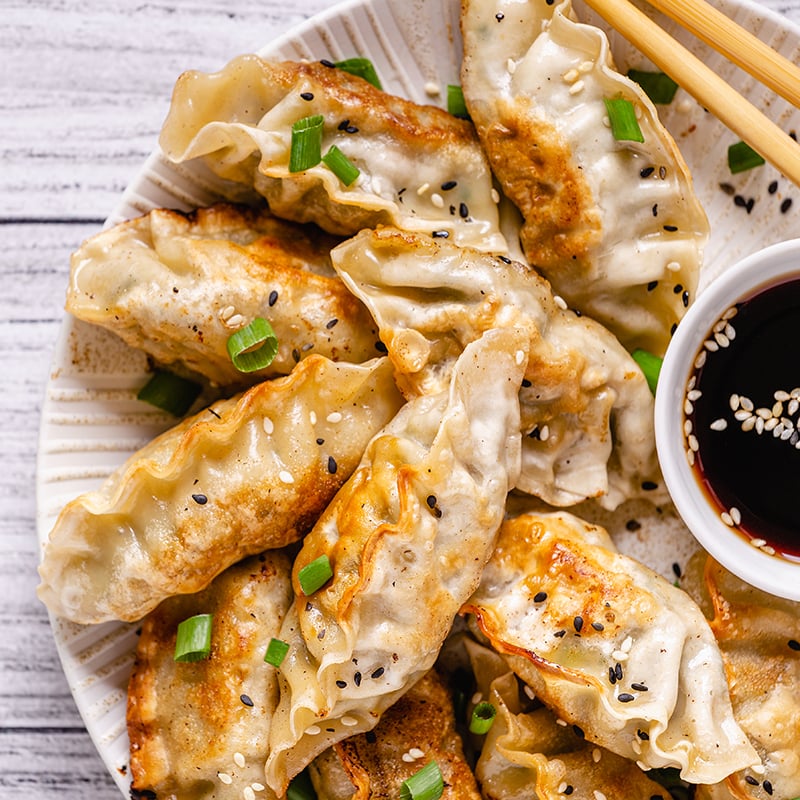 If pumpkin spice is the official flavor of fall, one can argue that dumplings are the season's top comfort craving. Hear us out! When the autumn chill sets in, these steamy morsels of goodness deliver equal parts carb and tasty protein. They're just what you need to warm up, fill your belly (but not stuff it) and energize you for apple picking, outdoor festivals—or any activity your crew has planned.  We're sure that's part of the genesis behind National Dumpling Day, Sept. 26.  
Dumplings are highly shareable, and they can be enjoyed either steamed or fried and as an app or main dish. We know they're a staple in Chinese cuisine, but you can find different versions of these mesmerizing pockets of food in different cultures as well (Japanese gyoza, Korean mandu, for instance). The best part is the various options are available right here in Bergen County. Below is a sampling of restaurants where you can try delicious dumplings.
Kiku, Paramus. This longtime hibachi grill is known for sushi, steak and seafood, but its gyoza appetizer is one of the best ways to start a meal. These dumplings are pan fried and filled with beef and veggies.
*365 Rte. 17 S., Paramus, 201.265.7200
Nirvana Indian Kitchen, Allendale. Considered the dumplings of Indian cuisine, samosas at this Best In Bergen winning restaurant are fried pastries filled with potato, herbs and spices.
*29 W. Allendale Rd., Allendale, 201.818.2300
Old Shanghai Soup Dumplings, Palisades Park. Locals order classic Chinese dishes here, but their dumplings are top-notch (it's in their name, after all). You'll find a variety of options: fried, steamed, chicken, pork, veggie and more!
*133 Broad Ave., Palisades Park, 201.482.8088
Shoti Bread House, Fair Lawn. A must-try at this Georgian restaurant is khinkali. The traditional soup dumpling from this European country is served as an entrée—the five dumplings filled with seasoned beef and pork are good for solo dining or perfect to share with the table.
*14-29 River Rd., Fair Lawn, 201.272.1900.
Soup Dumplings Plus, Fort Lee. Arrive early because the lines here, one of the most popular Chinese restaurants in the borough, often wrap around the corner. A variety of soup dumplings are offered, from steamed pork or chicken to fried veggie or crab meat.
*1550 Lemoine Ave., Fort Lee, 201.944.0901
Royal Warsaw, Elmwood Park. For Poland's version of dumplings, try this longtime restaurant's sampler pierogies dish. You'll get six pieces, a mix of potato-cheese, sauerkraut and meat—topped with onions, bacon and sour cream.
*871 River Dr., Elmwood Park, 201.794.9277
What are your favorite dumpling varieties and where do you order them? Tell us on Instagram @bergenmagnj.