Enjoy A Father's Day Meal At These 7 Bergen Restaurants
The way to your dad's heart is through his stomach, and he'll love the deals at these Bergen eateries on his special day.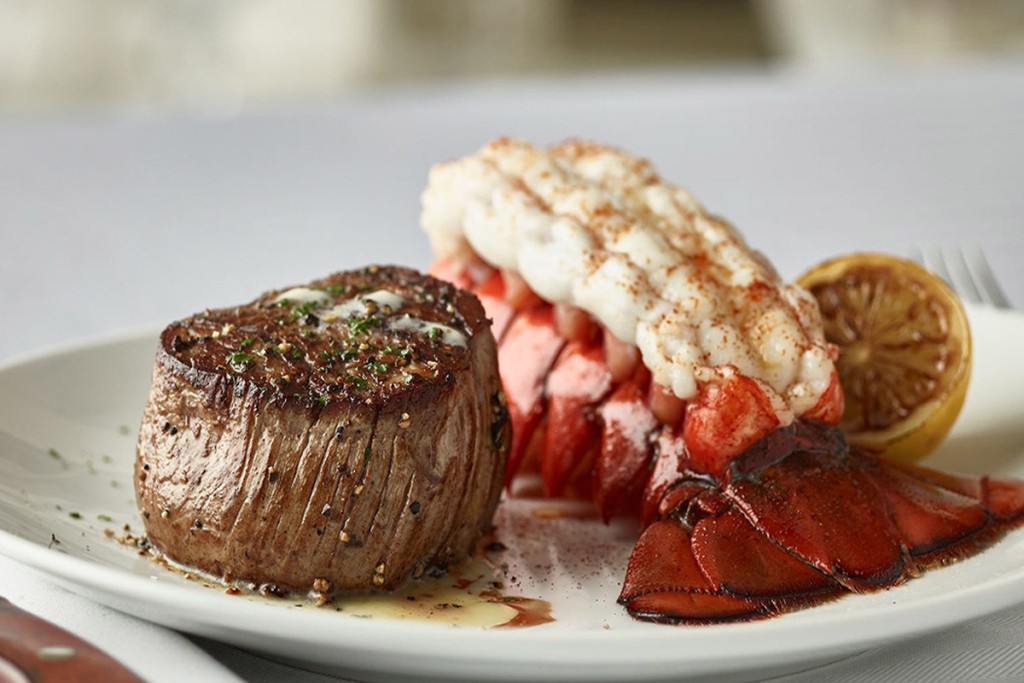 Father's Day is Sunday, June 19, which means by now you've probably bought your Father's Day gifts and perhaps even planned a fun Bergen-based experience for dad and the kids to enjoy together. But have you given some thought to the food?
These seven restaurants in Bergen County have special menus and/or deals for dad this weekend, no matter what type of food he craves. We recommend you take full advantage and book your table ASAP so dad doesn't have to grill and mom doesn't have to… do everything else.
Benares in Wyckoff serves Indian food, and should be your go-to dinner spot if Pops loves curry and tandoori chicken. If dad orders an entrée on Father's Day, he'll get a free order of pani puri, a street food famous in India that's essentially a delicious flatbread filled with spices.
*327 Franklin Ave., Wyckoff, 201.904.2222
Fleming's Steakhouse in Edgewater is offering a Prime Bone-In Ribeye and Lobster 3-Course meal, or a Filet-Mignon 3-Course meal if your dad is more of a filet guy. This offer is available now through June 20, and the rest of the menu is an option too.
*90 The Promenade, Edgewater, 201.313.9463
Haven in Edgewater has created a special 3-course prix-fixe menu for dad and his crew starting at 12 p.m. on Sunday. The Father's Day menu includes a variety of fish dishes and steak entrées, along with yummy sides like cauliflower gratin and Maine lobster mac and cheese.
*2 Main St. Suite G, Edgewater Harbor, Edgewater, 201.943.1900
Madeleine's Petite Paris in Northvale has two separate Father's Day seatings—one for brunch (served from 11 a.m. to 1 p.m.) and another for dinner (4 to 8 p.m.). Both will feature a menu of French classics like escargot, croque-madame and salmon niçoise, as well as more Americanized faves such as braised short ribs and rack of lamb.
*416 Tappan Road, Northvale; 201.767.0063
Osteria Crescendo in Westwood is the place to be if your dad prefers Italian food. Chef Robbie Felice created a special menu featuring salads, burrata and pasta apps, with entrées such as scallops, pork chops, steaks and swordfish. Each comes with grilled asparagus and garlic potatoes.
*36 Jefferson Ave., Westwood, 201.722.1900.
Irish pub The Shannon Rose in Ramsey will serve special flights of whiskey and bourbon to complement their expansive menu, which includes burgers, salads, pizza, and traditional Irish fare like bangers and mash and  corned beef and cabbage.
*1200 Rte. 17 North, Ramsey, 201.962.7602
Ventanas at the Modern in Fort Lee will give dad that club-ish atmosphere he probably doesn't get to see much of these days. Their three-course prix-fixe Father's Day menu features apps for the table—don't leave without trying chef David Burke's signature bacon on a clothesline—plus one starter and one entrée per person. The surf & turf, steak and eggs and crispy chicken cordon bleu all sound good to us!
*200 Park Ave., Fort Lee, 201.583.4777