Gingerbread Cookie Recipe To Wow Holiday Guests
What's a holiday season without gingerbread treats? Try this recipe from one of Bergen's bakers.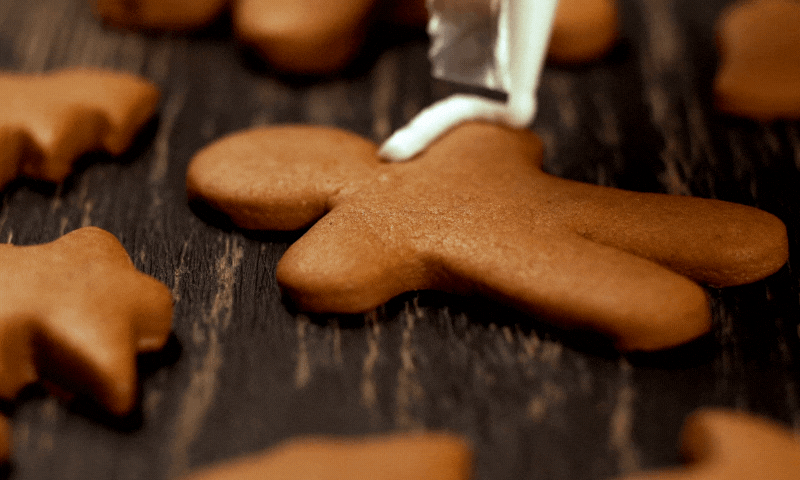 December is cookie season, and we are all over it here at BERGEN magazine. In fact, each week this month we're bringing you exclusive cookie recipes from some top bakers in Bergen County.
Last week we featured sugar cookies from 500Spatulas, and now we're spotlighting Michele Braun of Mimi's Cookies in Waldwick—she specializes in handmade and custom cookies for all occasions.
These gingerbread cookies are cute as a button and have that perfect gingery crisp.
Check out Michele's gingerbread recipe below, and let us know what you think on Instagram @bergenmagnj! Want us to feature your favorite cookie recipe too? DM us or email editor Rita Guarna at rita.guarna@wainscotmedia.com for a chance to be featured.
Gingerbread cookies
Yields: Two dozen cookies
Ingredients:
For the cookies:
6 cups flour
1 tsp. baking soda
½ tsp. baking powder
2 sticks of butter (½ lb.)
1 cup dark brown sugar
4 tsp. ground ginger
4 tsp. cinnamon
1 ½ tsp. ground cloves
1 tsp. finely ground pepper
1 ½ tsp. salt
2 large eggs
1 cup unsulfured molasses
For the royal icing:
4 cups confectionary sugar
2 Tbs. meringue powder
2 Tbs. water
Directions:
To make the cookies, in a large bowl, sift together flour, baking soda and powder and set aside. In an electric mixer, mix cream, butter and sugar until fluffy. Mix in spices and salt, then eggs and molasses. Add flour mixture, combine on low speed.
Divide dough in half, wrap in plastic and chill for one hour. Heat oven to 350°F. On a powdered sugar surface, roll dough 1/8-inch thick and cut in desired shapes. Transfer to cookie sheet lined with parchment paper and refrigerate for 15 mins.
Bake for 8-10 mins, and let cookies cool before decorating.
To make the icing, mix dry ingredients and add water until mixed. Divide icing into bowls and add food coloring and mix. You may add more water for thinner icing if desired.
Place icing in piping bags and cut tips. Squeeze piping bag to decorate your cookies.
Check out the rest of BERGEN's holiday cookie recipes below: