Patrick Roth, M.D., Roy Vingan, M.D., George Kaptain, M.D., Daniel Walzman, M.D., Harshpal Singh, M.D., Reza Karimi, M.D., Mohammed Faraz Khan, M.D., Tim Vogel, M.d., Robert Goodman., M.D., PhD, Giorgio Rotoli, D.O.
North Jersey Brain & Spine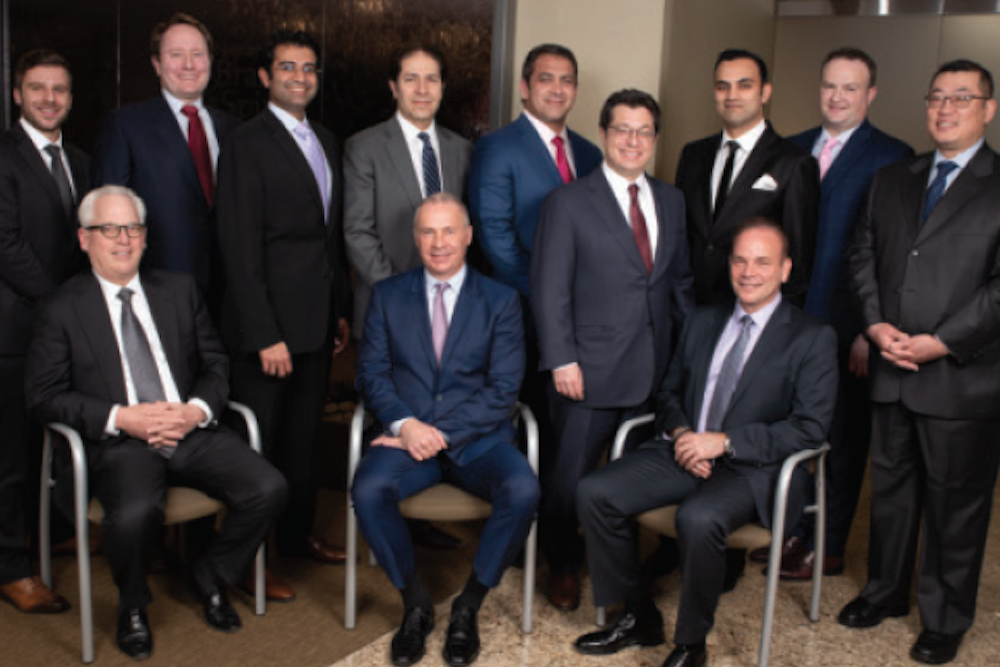 IN 1996, DR. PATRICK ROTH AND DR. ROY VINGAN founded North Jersey Brain & Spine  where patients with spinal and neurological disorders receive the most innovative treatments in the field of neurosurgery. Their symbiotic relationship based on a shared philosophy of exceptional, compassionate patient care continues to withstand the test of time, almost 25 years later. Growing organically to now twelve neurosurgeons, each physician brings a specialized skill set to the practice. Since their growth, NJBSC has office locations in Bergen, Hudson and Essex County to ensure access of care for all patients.
PHILOSOPHY/CONDITIONS TREATED:
The team is dedicated to the philosophy of sub-specialization for the operative and non-operative treatment for degenerative neurological conditions, which include: brain and spinal trauma, minimally invasive spine surgery, brain and pituitary tumors, aneurysm and stroke, movement disorders, epilepsy, pain management and pediatric neurosurgery. Furthermore, the practice offers outpatient physical therapy that focuses on McKenzie techniques to treat back and neck pain.
LEADERSHIP/AWARDS:
Members of the group hold many leadership roles within various hospital systems in Bergen County and have received numerous awards for the outstanding care they have provided to their patients. Some awards include but are not limited to: Castle Connolly America's Top Doctors, NY Magazine Top Doctors, Bergen Magazine Top Doctors and 201 Magazine Top Doctors.
INDIVIDUALIZED CARE:
The physicians formulate treatment plans and surgical recommendations tailored to the needs of the individual patient, which has translated into a lasting improvement in the quality of life for patients and their families.
680 Kinderkamack Rd., Suite 300, Oradell, NJ 07649 • 201.342.2550 • njbrainspine.com